This week, Florida TaxWatch released a report showcasing the benefits of increased swimming for children in the Sunshine State, stressing that it will reduce drowning.
With the help of Dr. Bill Kent, the chairman of the board for the International Swimming Hall of Fame, Florida TaxWatch unveiled "Every Child a Swimmer" on Monday.
"Florida leads the United States in unintentional drowning deaths for children ages 0-4, and the drowning rate for children ages 5-12 has increased significantly over the last decade," said Dominic Calabro, the president and CEO of Florida TaxWatch.
Calabro said that more children knowing how to swim would result in a positive economic outlook as well as saving lives.
"While the lasting emotional impact of those losses is unimaginable and should not be downplayed, the economic consequences are also surprisingly severe. In fact, if all of the 298 drowning deaths that occurred among children five and younger from 2017-2019 – just two years – could have been avoided, the economic risk reduction would be between $3.1-$7.8 billion. On behalf of Florida TaxWatch, thank you to the legislators who are working tirelessly to ensure we do better for the sake of our children and the success of our state," Calabro said.
"Obviously, I'm very passionate about swimming and have dedicated my life's work around it, but I'm also a proud father of three grown children, and I can't even imagine the ultimate grief of losing a child due to a preventable drowning. I'm grateful to the state leaders who are speaking out and taking action to make sure all Florida children know how to swim when they enter kindergarten," Kent said.
Calabro showcased a proposal from state Sen. Lori Berman, D-Boynton Beach, and state Rep. Dan Daley, D-Coral Springs, which " asks parents of children entering any public or private school system to confirm that their child has had swimming lessons when entering the school system, especially into kindergarten." When Berman introduced the proposal in December, her office stressed the bill is "not a mandate but will allow school authorities to identify students who may not know how to swim and will help put these parents, where needed, in touch with free or low-cost programs to ensure their child has an opportunity to learn, presuming there is a desire" and if "a parent wish not to submit whether their child has had lessons, they may easily opt out."
State Sen. Lauren Book, D-Plantation, and state Rep. Jim Mooney, R-Islamorada, are also backing the bill.
"I am proud to sponsor this common-sense legislation that could potentially save lives. The benefits of healthy, happy water activities can lead to a lifelong love and joy of the water. Ensuring children learn water safety and swimming at an early age will lock in confidence in these children so they will have a love, and not fear, of water and water-related activities," Berman said on Monday.
"Child drowning deaths are both tragic and preventable. It is critically important we help Florida's families access swimming lessons for young children," Book said.
"Parents will worry about a lot of things as their children are growing up, but drowning shouldn't be one of them. Increasing access to swimming lessons and promoting general water safety practices should be a priority in Florida, allowing us to put an end to these truly avoidable deaths," Daley said on Monday.
"A recent poll of registered Florida voters showed that 95 percent believe children should learn to swim as a basic life skill, and I couldn't agree more. We have to do better and teach our sons and daughters about water safety in order to protect them from drowning," Mooney said.
Reach Kevin Derby at kevin.derby@floridadaily.com.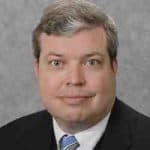 Latest posts by Kevin Derby
(see all)