 Florida TaxWatch released an analysis on Thursday, looking at point-of-care testing and treatment for influenza and streptococcus.
The study supported a bill from state Sen. Jeff Brandes, R-St. Petersburg, and state Rep. Rene "Coach P" Plasencia which allows pharmacists to "diagnose and treat influenza and strep at community pharmacies, using point-of-care tests that have approved by the U.S. Food and Drug Administration." The legislation "has the potential to allow better patient experiences, improve the quality of care, and most importantly, encourage patients to take greater control of their medical conditions," Florida TaxWatch noted.
Florida TaxWatch found that the proposal could lead to major savings for Floridians.
"In 2017, Floridians made more than 8.9 million Emergency Department visits, at a total cost of more than $54.6 billion," Florida TaxWatch noted. "The Agency for Health Care Administration reported 250,197 emergency room visits for streptococcus and 83,129 emergency room visits for influenza during fiscal year 2017-18. When you consider that point-of-care test kits range from $18 to $24.50, $46.9 million would have been saved for every 10 percent that were tested and treated at a pharmacy instead of an emergency room."
"Studies have highlighted the public's readiness to access point-of-care services in community pharmacies, as well as the ability of pharmacists to expedite the management of treatment of patients with influenza and Group-A Streptococcus. Many of the patients tested and treated had no primary care physician and many visited the pharmacy outside of normal clinic office hours," Florida TaxWatch added.
Florida TaxWatch President and CEO Dominic Calabro weighed in on the findings on Thursday.
"Permitting point of care testing in pharmacies will not only save Floridians money, but it will also save the state money when you factor in insurance coverage for state employees," said Calabro. "This is a real opportunity to save hardworking taxpayers millions, and that is why Florida TaxWatch believes this is worthy of consideration."
"Point of care testing is cost effective and provides results quickly," said Plasencia. "Thank you, Florida TaxWatch for taking on this imperative issue. This independent analysis will help tremendously in furthering the discussion with fellow policymakers this upcoming legislative session."
"The 2017-18 influenza season was one of the deadliest in more than four decades," said Brandes. "Making point of care testing cost-effective and easily accessible will get Floridians the help they need as soon as possible. This will be an important topic this Legislative Session, and I appreciate Florida TaxWatch's work as we educate our colleagues on this issue."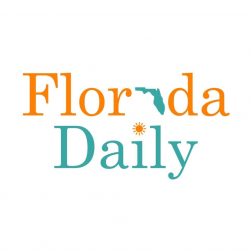 Latest posts by Florida Daily
(see all)