Florida TaxWatch (FTW) released a report on Tuesday, taking aim at a proposed amendment to the state constitution which would gradually raise the minimum wage in Florida to $15 an hour.
For the amendment to pass, 60 percent of Florida voters would need to support it at the ballot box in November.
The report "finds a fundamental problem with increasing the minimum hourly wage to $15 is that while intended to create winners, it creates many more unintended losers, creating the potential for detrimental effects on taxpayers, small business, and low-skill workers" and cited a study from the Congressional Budget Office (CBO) last year which showed rasing the minimum wage to $15 an hour would lead to 3.7 million Americans losing their jobs even as it would help 1.3 million Americans.
Florida TaxWatch President and CEO Dominic Calabro weighed in on the report.
"Floridians participating in the labor force deserve to be paid a fair wage for their hard work and we've seen both the public and private sector take action to protect the wages of workers in the Sunshine State. These actions, including the 2004 constitutional amendment approved by Florida voters to annually adjust the state minimum wage for inflation and moves by private companies to raise their own 'minimum wage,' have provided the support many Floridians need while maintaining flexibility for businesses large and small to operate within their means," Calabro said on Tuesday.
"While the road to a $15 state minimum wage may be paved with good intentions and even produce wins for some workers, its negative impacts could produce poor outcomes for too many of the very folks it aims to protect. Small businesses will be forced to increase labor expenditures, fixed-income Floridians will be faced with paying higher prices for goods and services, and low-skill workers are likely to receive fewer hours and employment opportunities. Florida TaxWatch encourages voters to reject Amendment 2 in November," he added.
The National Federation of Independent Business (NFIB) also stands against the proposal.
"2020 will be remembered as a year that we saw many small businesses disappear. Let's not heap more upon their back," said Bill Herrle, the NFIB's director in Florida.
Last week, Raymer Maguire from Florida for a Fair Wage came out swinging against opposition to raising the minimum wage.
"We can raise the minimum wage in Florida, but we have to fight. Big businesses don't want Amendment 2 to pass; they want Floridians' minimum wage to stay at $8.56 an hour. But it's up to us — not them — to give workers a raise," Maguire insisted. "We have to push back by voting yes on Amendment 2.
"Florida's minimum wage is low in a state with a high cost of living. It doesn't make sense. What does make sense is giving a raise to those hard working Floridians who need it the most," Maguire added.
Reach Kevin Derby at kevin.derby@floridadaily.com.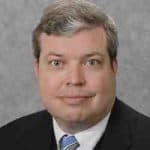 Latest posts by Kevin Derby
(see all)