 On Thursday, Florida TaxWatch (FTW) "Telehealth in Florida: Where We Are and What is Next," released an analysis looking at telehealth during the coronavirus pandemic.
The analysis found "broadband internet access, digital readiness, and reimbursement and regulatory discrepancies as the main challenges needing to be addressed through a collaborative approach by local, state, and federal government agencies, healthcare organizations, and patients to ensure a robust telehealth system capable of serving millions of Floridians."
FTW called on political officials and healthcare leaders to "adopt these changes permanently to better serve patients and remove barriers to care."
Florida TaxWatch President and CEO Dominic Calabro weighed in on the findings on Thursday.
"Of the many lessons learned during our national response to the novel coronavirus pandemic, perhaps the most critical to ensuring better access to care and a robust health system in Florida is investing in the proven value of telehealth," Calabro said. "While there has been a rapid adoption of these policies during the COVID-19 crisis, we know that challenges and barriers to care remain and must be addressed now.
"Florida TaxWatch research was instrumental in securing Florida's first telehealth legislation in 2014 and we have remained strong and vocal advocates of expanding access to care through telehealth policy. Today, we again urge government and health care leaders to work collaboratively to improve outcomes and service for Florida's patients by quickly implementing these needed reforms," he added.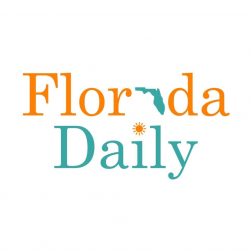 Latest posts by Florida Daily
(see all)