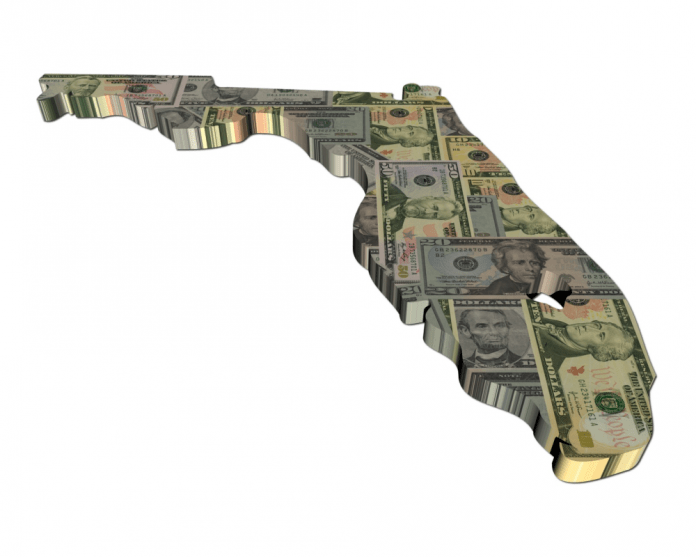 On Thursday, Florida TaxWatch (FTW) unveiled its "Taxpayers' Guide to Florida's FY2020-21 State Budget."
The guide looks over the $92.27 billion budget which Gov. Ron DeSantis signed at the end of last month. DeSantis vetoed more than $1 billion from the budget the Legislature passed earlier in the year.
Former state Sen. Pat Neal, the chairman of Florida TaxWatch, weighed in on the guide on Thursday.
"As a business leader and a taxpayer, I believe it is critical for Floridians to understand where their tax dollars are going, particularly in our current unpredictable fiscal environment. I am honored to lead Florida's premier government watchdog group and we are proud to present this annual guide to keep taxpayers informed and hold government accountable," said Neal.
Former U.S. Sen. George LeMieux, R-Fla., currently the vice-chairman of Florida TaxWatch, also offered his take on the guide.
"I am delighted that TaxWatch continues to publish this helpful and informative guide for taxpayers each year. When combined with the online 'Florida Budget Hub' resource, taxpayers have never had the opportunity to be more informed. I encourage each and every resident of our great state to keep these resources handy, and to stay on top of how our government spends their money," said LeMieux.
"As the eyes and ears of Florida's taxpayers, Florida TaxWatch is proud to once again present our annual Taxpayers' Guide to the Florida State Budget and provide the research, analysis, and thorough and thoughtful insights our leaders and citizens have come to expect from this organization. We encourage everyone to explore this report and the wealth of resources and analysis in our online Budget Hub to remain informed on the latest developments to Florida's budget and spending," said Dominic Calabro, the president and CEO of FTW.
Latest posts by Florida Daily
(see all)