On Tuesday, ongoing efforts to analyze the economic consequences of COVID-19, Florida TaxWatch released an economic commentary titled "The Economic Impact of COVID-19 on Florida's Employment."
The assessment indicates that the state's labor market is facing complex challenges – compounded by the steep decline in tourism – with varying effects across different industries, regions and income levels.
Florida TaxWatch President and CEO Dominic Calabro weighed in on the report on Tuesday.
"For more than 40 years, Florida TaxWatch has been recognized as the trusted eyes and ears of the taxpayers. In fact, one of our core functions is informing taxpayers of the current economic climate and evaluating the financial impact it has had and may continue to have on them and their families and businesses. While COVID-19's effect on employment is highly nuanced and affects each and every sector of the economy differently, we are hopeful that the findings released today will assist policymakers in making smart and strategic decisions as the state continues to recover," Calabro said.
According to the commentary, by the end of 2020, Florida had regained over half of the jobs lost since the onset of the pandemic. However, total nonagricultural employment still stood at approximately 8.6 million, signaling the net loss of 419,000 jobs over the course of the year.
The industry sub sectors contributing the most to this unemployment were Accommodation and Food Services (in the Leisure and Hospitality industry) with 158,00 jobs; Administrative and Waste Services (in the Professional and Business Services industry) with 56,100 jobs; and Retail Trade (in the Trade, Transportation and Utilities industry) with 24,000 jobs.
Additionally, the assessment found that Metropolitan Statistical Areas (MSA) where there is a heavy reliance on tourism – Orlando-Kissimmee-Sanford, Lakeland-Winter Haven and Miami-Fort Lauderdale-West Palm – face the highest levels of unemployment when compared MSAs statewide, likely because of a reduction in tourism spending, the temporary stay-at home order and/or periodic rises in COVID-19 cases.
The evaluation concludes by suggesting that income is the most consequential factor to employment, noting that the pandemic has disproportionately affected lower paying industries. Those that are higher paying, such as the Financial Activities industry, have adapted quicker to remote work and therefore retained more jobs.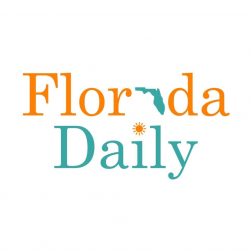 Latest posts by Florida Daily
(see all)