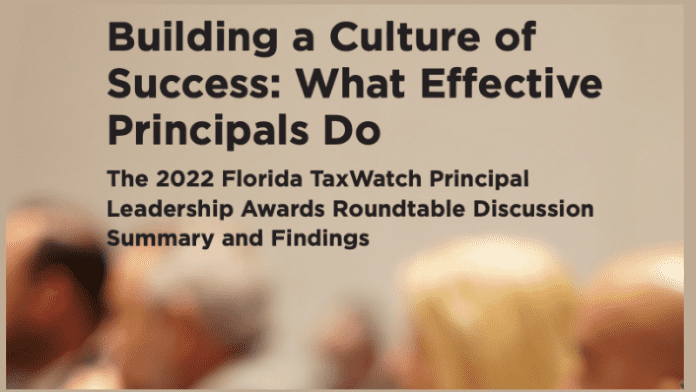 On Thursday, Florida TaxWatch released "Building a Culture of Success: What Effective Principals Do – The 2022 Florida TaxWatch Principal Leadership Awards Roundtable Discussion Summary and Findings."
The report provides a comprehensive summary of a May 2022 roundtable discussion with 10 distinguished principals who were recognized through the government watchdog's 2021-22 Principal Leadership Awards, an annual program that identifies and rewards educational leaders who are creating meaningful change in their K-12 schools across the state. During the conversation, the principals offered their thoughts on the philosophies, strategies, and leadership required to bolster the achievement of at-risk students.
Florida TaxWatch President and CEO Dominic Calabro weighed in on the report.
"At Florida TaxWatch, we know strong schools produce capable, self-sufficient students, which ultimately allows Florida to maintain a competitive economic standing and ensure the wellbeing of its citizens. However, we also recognize that strong schools don't just happen – they are the direct result of dedicated, innovative educators and, in particular, principals. In fact, research has shown that an effective principal can have the same impact on students as an additional three months of learning," Calabro said.
"This is precisely why Florida TaxWatch established the Principal Leadership Awards nearly a decade ago, and it remains our motivation for continuing conversations like the one outlined in this report. As government officials and policymakers – as well as business, community, and nonprofit leaders – begin to pay more and more attention to the role and value of the principal, we hope they will refer to the thoughtful responses contained in these pages, which pertain to a range of topics like attracting and retaining high-quality teachers, building a productive school culture, managing time and personnel, and more," he added.
The following are a few key takeaways from the recent roundtable discussion, as outlined in this report:
Attracting and Retaining High-Quality Teachers – Effective principals tell their new teachers up front before being hired what to expect and what they will encounter.
Developing Teachers – Effective principals recognize the importance of a collaborative principal-teacher relationship and a shared vision, and they understand the impact their support has on their teachers.
Building a Productive School Culture – Effective principals do not expect students to drop their personal lives when entering the classroom. They seek ways of alleviating the out-of-school stresses of students.
Inviting Stakeholders into the Building – Effective principals prioritize connections with students' families by removing obstacles to contact and encouraging staff members to partake in the local community.
Managing Time and Personnel – Much of principals' work is done during non-working hours (nights and weekends). With cell phones and virtual meetings, the principal is always accessible.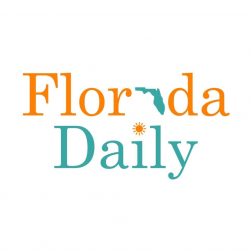 Latest posts by Florida Daily
(see all)