On Thursday morning, Florida TaxWatch, a nonpartisan watchdog focused on Florida's government, released its "2018 Voter Guide to Florida's Constitutional Amendments."
The guide examines each of the 12 proposed state constitutional amendments that Florida voters will cast ballots on come November. For an amendment to pass, it needs to garner 60 percent support from voters. The guide includes information on the amendments, including their origin, including which ones were added by petitions and which ones were added by the state Constitutional Revision Commission (CRC), and summaries of arguments from supporters and opponents.
Florida TaxWatch also included analysis from experts on the various proposed amendments.
"The analysis of each proposed amendment includes an in-depth look at the language, which is critical since a total of 17 separate issues are consolidated or 'bundled' into six amendments," the group noted. "The TaxWatch analysis also includes the fiscal impact each constitutional amendment would have on state, county, and municipal governments if approved by voters."
Florida TaxWatch Chairman David Mann weighed in on the guide on Thursday.
"As a Florida taxpayer, I know how overwhelming 12 constitutional amendments seems when there's already so much included on our ballot," said Mann. "It is an honor to lead an organization that is focused on the best interest of the state and dedicated to keeping taxpayers informed."
Florida TaxWatch President and CEO Dominic Calabro said that the guide can help voters across the Sunshine State as they look at the 12 proposed state constitutional amendments that are on the ballot.
"It is imperative that Florida voters make informed decisions in this upcoming election," said Florida TaxWatch President and CEO Dominic Calabro. "Many of these proposed amendments will have a direct impact on residents, businesses, and local communities. We hope that Floridians use this resource to make sound decisions about changes and revisions to the constitution of our great state."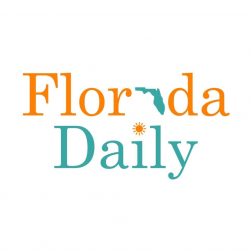 Latest posts by Florida Daily
(see all)