AAA released its Thanksgiving travel forecast on Tuesday and the Sunshine State can expect a busy holiday.
With 54.6 million Americans planning to travel 50 miles or more next week–slightly below what was seen before the COVID pandemic–2.9 million Floridians plan to hit the road, the highest number since 2005.
"That's 50,000 (2 percent) more Florida travelers than last year's holiday and nearly 22,000 (0.74 percent) more than 2019," AAA noted.
Debbie Haas, AAA's vice president of travel, weighed in on the survey on Tuesday.
"Travel is still roaring back from the pandemic," said Haas. "While gas prices and other inflationary pressures weigh on budgets, travel remains a top priority for Americans, particularly during the holidays. Travel spending is at the highest level since the pandemic began, which is a driving force behind our projections this year. AAA expects busy roads and long lines at the airport, so leave early and be flexible with your travel plans."
Most holiday travelers–89 percent of them–will drive over the Thanksgiving weekend with 48.65 million Americans ready to hit the road. That number includes 2.7 million Floridians. The higher number of travelers comes despite, on average, higher gas prices this year than last Thanksgiving.
"Higher gas prices don't seem to be enough to stop people from traveling to be with family and friends," said Mark Jenkins, a spokesman for AAA and the Auto Club Group. "We've found that when gas prices are high, travelers look to offset the added cost by staying in a less expensive hotel or spending less on shopping and dining out."
With so many drivers, AAA offered its take on the best time to drive.
"If you are hitting the road for the holidays, leave early. Travelers should expect much heavier than normal congestion Monday-Wednesday afternoon and early evening. Traffic will be lighter during the morning and late evening hours and on Thanksgiving Day," AAA noted.
However, AAA also warned that air travel will also be busy, with 4.5 million Americans flying over the holiday, an increase of almost 8 percent from last year.
Orlando is the most popular spot to travel to this Thanksgiving holiday, followed by Anaheim, Las Vegas, New York, Atlanta, Phoenix, Dallas, Denver, Chicago and Charlotte.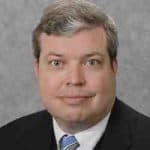 Latest posts by Kevin Derby
(see all)