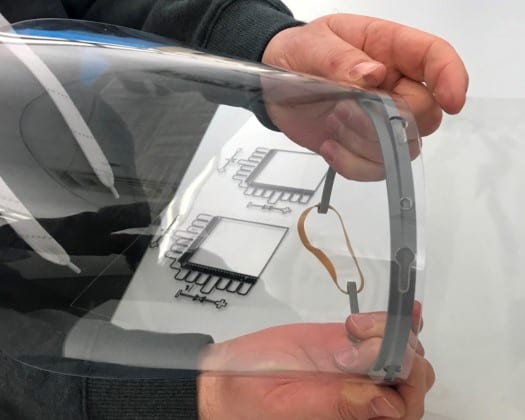 With healthcare workers across the state and nation needing face shields as they help with the coronavirus crisis, universities across the Sunshine State are trying to help them.
The University of West Florida (UWF) is having one of its direct support organizations make face shields through its Sea3D Additive Manufacturing Laboratory in Pensacola. They expect to start distributing them on Tuesday.
"By now most of us are aware of the shortage of face shields for healthcare workers," said UWF President Martha Saunders last week. "At UWF, we are simply doing what we do best, deploying our resources for the good of our community. Fighting COVID-19 is a critical mission and we're all in this together."
"The production team will print components for the shields on-demand for distribution after a short application process. Distribution will occur at the Sea3D lab, located inside the UWF Historic Trust's Museum of Commerce in downtown Pensacola. The goal is to make 60 per day, six days a week, for four weeks, resulting in approximately 1,440 shields per month. While the University is donating these face guard kits, each unit costs $6.50 in materials and roughly $4 in labor. UWF Business Enterprises, Inc., a direct support organization of the University, is sponsoring the initiative and managing the manufacturing and distribution," UWF noted.
"Healthcare providers may request the shield kits by completing an online form and satisfying the conditions of acceptance. Priority may be given to local nonprofit healthcare providers serving at risk populations including the elderly, low income and the homeless. After completing a web request and signing a waiver, representatives from healthcare agencies may pick the face guard kits up at 4 p.m. each weekday at the Museum of Commerce," UWF added.
"This is an opportunity for UWF students and faculty to collaborate with manufacturers and utilize their skills in this time of need," said Nicole Gislason, the interim assistant vice president of the UWF Haas Center. "We teach our students that real-world problems can be transformed into creative solutions through research, invention and discovery. There is no better time than the present for them to put that teaching to practical use."
"There are thousands of inventors and makers around the globe generously sharing their ideas to address the pandemic," said Thomas Asmuth, an art professor at UWF and a designer for the production team. "We are very grateful for the quick start from other designers around the world. You can be very agile in response to a problem when you are using rapid prototyping technologies. As a designer and maker, there is nothing comparable."
UWF isn't the only school in the state helping out with creating face shields for healthcare workers. The University of Tampa (UT) is making face shields for health care workers through its digital fabrication lab (Fab Lab).
Emma Quintana, the coordinator of UT's Fab Lab, is helping make the face shields.
"She is using equipment from the Fab Lab: 3D printers to create the shield frame and a laser cutter to precisely cut the clear plastic shield. Then she adds elastic to the back. She was inspired by others in the global Fab Lab community who were sharing instructions on how to print 3D face shields," UT noted.
"There is a thriving open source 3D printing community, and many makers around the country are working to address the PPE (personal protective equipment) shortages within their local communities," said Quintana. "These recent shortages and the role local makers are taking by becoming small scale manufacturers show the flexibility of these spaces and the ingenuity of the making community: arts and engineers working together."
On Friday, Quintana donated 100 face shields to Johns Hopkins All Children's Hospital in St. Petersburg.
"The appreciation that I've received from the few individuals I've donated to is heartwarming," Quintana said. "We are all doing our best for others during this time by socially isolating and modifying our daily routines, our workdays and our academic lives. I'm giving back in my own my way, but so are many others."
Despite working alone, Quintana insisted this was a team effort.
"It's an amazing feat we are accomplishing, and it gives many of us a way to give back to our real heroes, medical workers," Quintana said. "The idea that we don't have to wait for factories abroad to deliver these life-saving objects is pretty incredible."
Reach Kevin Derby at kevin.derby@floridadaily.com.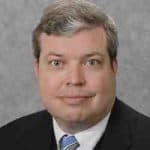 Latest posts by Kevin Derby
(see all)