The Florida Virtual Campus (FLVC) announced on Tuesday the transition to the Northwest Regional Data Center (NWRDC) at Florida State University (FSU).
With this new alliance, FLVC will build on the strengths of its unique heritage and continue to grow, innovate and create leading-edge educational tools and resources to help Florida's students, teachers, counselors and administrators succeed.
"All of us at the Florida Virtual Campus are excited to join our colleagues at the Northwest Regional Data Center and Florida State University," said Elijah Scott, the executive director of FLVC Library Services. "NWRDC has a long history as a provider of innovative information technology services in our state, so collaborating with NWRDC and FSU as the new host institution for FLVC will undoubtedly open new avenues for enhancements to the educational resources and services we offer."
The services offered by FLVC are an integral part of Florida's education community. FLVC provides critical educational support services utilized by all public postsecondary institutions within the Florida College System (FCS) and the State University System (SUS).
Key among those services are the centralized, automated library system used by Florida's 40 public colleges and universities, support services for statewide higher education distance learning, and automated tools for college planning and online transfer options for students. FLVC's centralized, shared-services model continues to return significant dividends for the state of Florida in the form of greater efficiency, value generation, cost-savings, and optimization of college/university staff, capital and time.
"The NWRDC is thrilled to have this new partnership with the Florida Virtual Campus," said Tim Brown, the executive director of the NWRDC. "NWRDC and FSU are committed to the important work that FLVC does and through this partnership, our hope is to bring new and innovative tools, resources and services to K-adult students and educators across the state of Florida."
By moving to the NWRDC, FLVC will be able to move forward with much of the vital work of providing educational services to Florida's K-adult students. This new partnership will not only bring stability to FLVC but will also provide a bright new future to many of the programs.
The FLVC is made up of several units that provide statewide innovative educational services for Florida's K-adult students. Working collaboratively with Florida's 12 public universities, 28 public colleges, K-12 school districts, and other partners, FLVC provides free services to help students go to college, succeed in school, prepare for career success, and in life after graduation.
Serving public and not-for-profit entities since 1972, the NWRDC is one of Florida's leading computing providers for government and educational communities. Our state-of-the-art data center in Tallahassee offers superior infrastructure, system support, application hosting, and 24×7 staffing. Governed by a policy board comprised of our customers, we utilize a shared-cost model to provide leading-edge technology solutions at affordable pricing. NWRDC's secure, enterprise-class computing environment helps customers reduce or eliminate IT capital expenditures and infrastructure costs.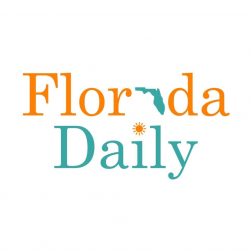 Latest posts by Florida Daily
(see all)