 Florida–the ultimate swing state in American politics–looks as competitive as ever according to a new poll from Florida Atlantic University (FAU).
FAU's Business and Economics Polling Initiative (BEPI) released a poll looking at President Donald Trump's standing in Florida which he carried in 2016.
Trump stood in decent shape in Florida with 45 percent approving of him and 43 percent disapproving of the president. Despite that, the FAU poll showed him trailing some of his potential Democratic opponents with U.S. Sen. Bernie Sanders, I-Vt., ahead of him 53 percent to 47 percent and both former Vice President Joe Biden and U.S. Sen. Elizabeth Warren, D-Mass., edging him 51 percent to 49 percent. When matched against South Bend Mayor Pete Buttigieg, the two are knotted up with each candidate taking 50 percent.
With an impeachment trial in the U.S. Senate looming, Florida voters are split on whether Trump should be removed from office, with 51 percent saying he should be removed while 49 percent are against removal. Voters are also split about how impeachment will impact how they vote in U.S. House races. Forty percent of Florida voters say they are less likely to vote for a House member who votes to impeach Trump while 38 percent say voting for impeachment would make them more likely to vote for a House member.
Most Floridians–61 percent–think the U.S. will avoid war with Iran while 39 percent think war is coming.
"Floridians are deeply divided on the president and on impeachment," said Kevin Wagner, a professor of political science at FAU and a BEPI research fellow. "Nonetheless, Mr. Trump continues to perform better in Florida than in national polls."
The poll of 1,285 Florida voters was taken from Jan. 9-12 and had a margin of error of +/- 2.6 percent.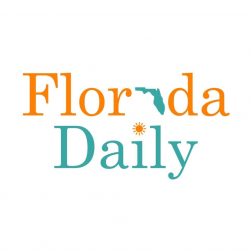 Latest posts by Florida Daily
(see all)