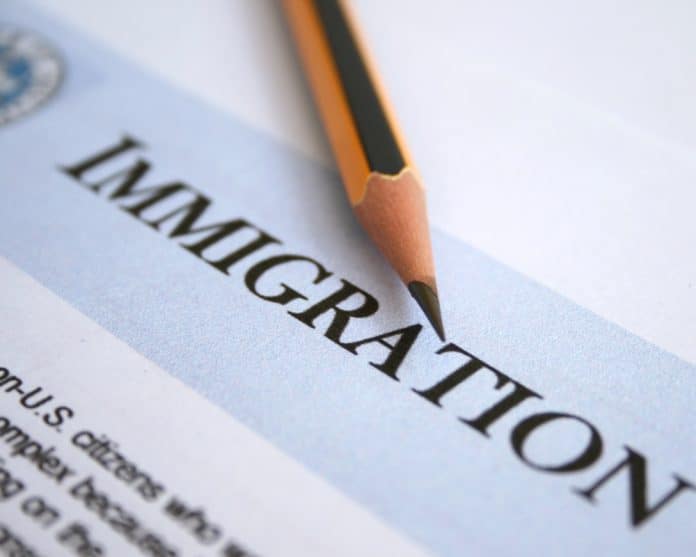 Some members of Florida's construction industry have credited the Sunshine State's economic boom to President Donald Trump–but they also point to a growing labor shortage thanks to the White House.
According to the U.S. Labor Department, by 2026, the construction industry will need at least 750,000 additional workers.
Groups like the Associated General Contractors of America (AGCA) and the Associated Builders and Contractors (ABC) note a large percentage of Florida construction firms are having a rough time filling positions. Because of that, these groups want the White House to ease up on restrictions dealing with immigration.
Dan Kodsi, the CEO and developer of Paramount Miami Worldcenter, the largest private construction project in the nation, said the Trump administration's crackdown on immigration over the past few years has created a void.
"We have more construction jobs available than we actually have workers," said Kodsi.
In terms of a solution to this problem, Kodsi and other Florida developers want to see more legislation, at the federal and state levels, focused on vocational training. The Trump administration has advocated that immigrants coming to the U.S. should be a "merit-based" system. Kodsi believes that public-private partnership vocational schools could be created where unskilled immigration workers could enter gain job skills including bricklaying, installing, laying pipes and carpentry.
At least for the short term, Kodsi said he thinks a new type of visa program specifically targeting Florida's construction field would help out. In order to fill the void, he called for the federal government to "create a solution, some type of programs, temporary visas, something that allows immigrants, or skilled immigrants especially, to come in the United States."
Construction groups like the AGCA and ABC support Kodsi's position. The AGCA stressed that one in three firms report they are behind on projects due not to having enough workers. The National Association of Home Builders (NAHB) noted that 35 percent of Florida's construction job force comes from abroad. Last year, ABC reported, due to the strong national economy, the higher demand for construction services created a nine-month construction backlog thanks, in large part, to the lack of temporary foreign workers.
"Immigration worker shortage isn't the only issue," said Anita Hiles who hosts a radio talk show on Florida real estate.
Hiles pointed out that the current real estate boom is outpacing the available workforce.
"With developers, land deals and real estate, we have more projects than workers to help build them," said Hiles.
Hiles added that a workers shortage could result in a slow down of companies expanding–which, in turn, could increase labor costs and raise housing prices.
"Look at it this way, it's a good time to be a construction worker," said Hiles.
Reach Ed Dean at ed.dean@floridadaily.com.