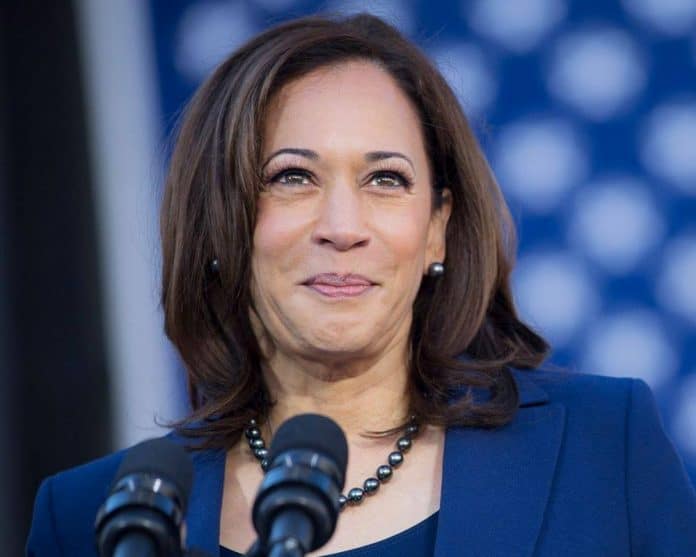 Vice President Kamala Harris appeared in Jacksonville this week to showcase the latest federal stimulus and Florida's elected leaders broke on party lines over her visit.
Harris appeared in Jacksonville on Monday to trumpet the $1.9 trillion federal relief that Democrats in Congress passed and President Joe Biden signed into law earlier this month.
Joined by federal and local officials, including Florida Agriculture Commissioner Nikki Fried and Jacksonville Mayor Lenny Curry, the vice president stopped by Feeding Northeast Florida to focus on food insecurity. Harris also appeared at the Gateway Mall where a federal vaccination center has been set up.
U.S. Rep. Al Lawson, D-Fla., appeared with Harris and weighed in on her trip to the First Coast.
"I was honored to welcome Vice President Harris to Northeast Florida," Lawson said. "She understands the burden COVID-19 has placed on our community. The American Rescue Plan will help many families in my district and across this nation. There is light at the end of the tunnel, but there is still a lot of work to do. Until COVID-19 is under control, thousands of lives will continue to be lost, people will be out of work and lives will remain disrupted.
"It is evident that the Biden administration is making fast and fair vaccine distribution a top priority," Lawson continued. "Every one of us at this table must play a role in addressing hunger in our communities.That is why I work so hard on the House Agriculture Committee. We must push for solutions, particularly how food security impacts rural communities, and ensure our most vulnerable are better protected.
"We need to make sure that every child that cannot get a nutritious meal from home can be provided one from their school district. The Summer Food Service Program has been a lifeline for so many children across our district since the pandemic began. I'm also concerned for the senior citizens, college students, veterans and homeless population who shape our community, but are often out of contact with the resources that can best serve their specific needs," Lawson added.
"On behalf of the state of Florida, it's a privilege to welcome our vice president to the Sunshine State," said Fried. "It's been a hard year across America, with Florida being hit harder by COVID-19 than most states – so we're grateful for her and President Biden's leadership. Our hearts break for the families of the 33,000 Floridians who have perished in this pandemic. This public health crisis has had a hidden impact: worsening chronic hunger. 3.5 million Floridians – including one million children – are unsure from where their next meal will come. People of color are especially affected, with 40 percent of Black families and 39 percent of Hispanic families facing food insecurity. We're working hard to address this at the state level, overseeing 246 million school meals served to children this year, as well as 149 million pounds of food distributed to families and seniors in need. We deeply appreciate the Biden administration's partnership on addressing this hunger crisis, with the American Rescue Plan including many nutrition requests we've made – like extended and increased SNAP benefits, continued Pandemic EBT, and investing in food assistance for women, families, and seniors. I look forward to welcoming the vice president back to Florida many times in the years to come, and I thank her and the president for helping us keep Florida growing."
While Curry, the former chairman of the Republican Party of Florida (RPOF), accompanied Harris on Monday, a leading Republican from the Sunshine State came out swinging at the vice president.
"Rather than work in a bipartisan fashion to pass targeted relief for American workers and small business, as Republicans did four times last year, Joe Biden and Senate Democrats spent trillions of taxpayer dollars on a partisan, wasteful, liberal spending bill," said U.S. Sen. Rick Scott, R-Fla.
Scott, the chairman of the National Republican Senate Committee (NRSC), pressed the Democrats on the matter as he hopes to flip the U.S. Senate in 2022. In Florida, U.S. Sen. Marco Rubio, R-Fla., is up for a third term in 2022.
Scott insisted Democrats are "using their liberal payoffs to try to save the political careers of vulnerable Senate Democrats this cycle."
"The Democrats' so-called 'COVID relief' is nothing more than a liberal wish list that spends trillions without prioritizing real help for American families fighting and recovering from this pandemic. Less than 10 percent of the spending in this bill is directly related to COVID and less than 1% funds vaccine development and distribution. The rest? Tax hikes, a new welfare program, bail outs for New York and California, pension bailouts and funding for Planned Parenthood. Joe Biden, Kamala Harris, Chuck Schumer and Bernie Sanders jammed this massive, wasteful bill through Congress because they knew it was their opportunity to make a down payment on their radical, Far-Left agenda. We are confident Floridians will hold Senate Democrats accountable for supporting this socialist wish list," Scott said.
Reach Kevin Derby at kevin.derby@floridadaily.com.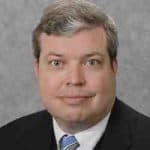 Latest posts by Kevin Derby
(see all)