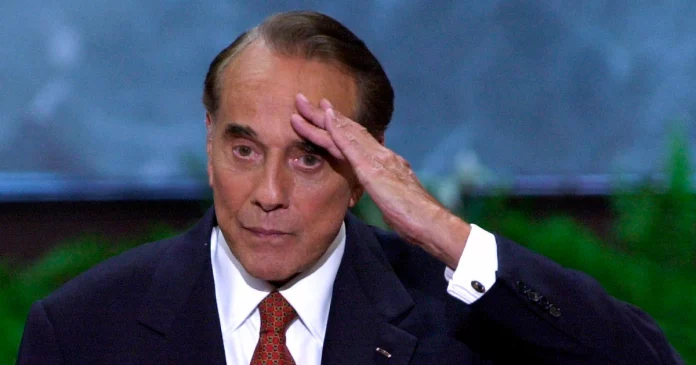 News broke over the weekend that former U.S. Sen. Bob Dole, R-Kansas, passed away at the age of 98.
Dole, who was wounded in combat during World War II, is best known for being the Republican presidential candidate who challenged President Bill Clinton in 1996. Dole also ran for the Republican presidential nomination in 1980 and 1988. President Gerald Ford tapped Dole as his running mate in the 1976 presidential election.
First elected to the U.S. House in 1960 after serving in the Kansas House and as the Russell County attorney, Dole moved up to the U.S. Senate in 1968, moving up the ladder to chair the Republican National Committee (RNC) and take over as majority leader for two years in the mid-1980s, reclaiming that post after the GOP took control of the Senate in the 1994 elections. Dole resigned his Senate seat in 1996 after beating back an unexpectedly strong challenge from Pat Buchanan, who won the New Hampshire primary, in the Republican presidential primaries. Dole's wife Elizabeth served as Transportation secretary under President Ronald Reagan and as Labor secretary under President George H.W. Bush. Elizabeth Dole ran for the Republican presidential nomination in the 2000 election cycle and served a term as a U.S. senator from her home state of North Carolina.
Leaders from across Florida weighed in on Dole's legacy.
"Ann and I are heartbroken to learn of the loss of Senator Bob Dole," said U.S. Sen. Rick Scott, R-Fla. "Bob was a tremendous leader, a pillar of the Senate, decorated WWII veteran and a true champion for conservative values. His legacy will live on through the positive change brought to the State of Kansas and our great nation during his decades of public service, the success of all the dedicated public servants he worked with over the years and the countless lives he shaped as a leader of conservatives across America. We join all in mourning this loss and praying for his wife, Elizabeth, daughter, Robin, grandchildren and all who loved him."
U.S. Rep. Vern Buchanan, R-Fla., praised Dole as a "true patriot and statesman who represented the best of America's values."
"Sandy and I wish his wife, Sen. Elizabeth Dole, and the rest of his family peace and healing during this difficult time," Buchanan added.
Former U.S. Rep. Gwen Graham, D-Fla., now serving as an assistant secretary in the U.S. Education Department, noted that Dole served in the Senate with her father former Gov. and U.S. Sen. Bob Graham, D-Fla.
"Very sad news. Senator Dole served with my Dad. Even in disagreement, they respected each other," Graham noted. "I was honored to know him.
"Sen. Bob Dole was a gentleman, statesman and public servant committed to transcending politics to help Americans thrive. His service, in defense of, and to our country, were exemplary. We could use more like him right about now. May his memory be for a blessing," said U.S. Rep. Debbie Wasserman Schultz, D-Fla.
On Monday, Gov. Ron DeSantis called for flags across Florida to be lowered to half-staff.
"On December 5, 2021, Robert Joseph 'Bob' Dole passed away at the age of 98. Today, we honor his life and legacy as a war hero and statesman. He served the United States for almost 80 years, as a soldier, public prosecutor, state legislator, and U.S. senator. Though Dole was severely injured in the last days of World War II, it did not stunt his resolve. Dole went on to have an inspiring career in public service. He was elected to the Senate in 1968 where he remained until 1996 when he ran for president. As a statesman, he was amongst the Greatest Generation who notably fought for American values. Senator Dole will be remembered as a true patriot and an American hero.," DeSantis announced.
"Pursuant to the president's orders and as a mark of respect, I hereby direct the flags of the United States and the state of Florida to be flown at half-staff at all local and state buildings, installations, and grounds throughout the state of Florida immediately until Thursday, December 9, 2021," DeSantis continued.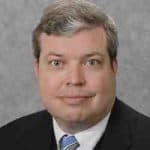 Latest posts by Kevin Derby
(see all)