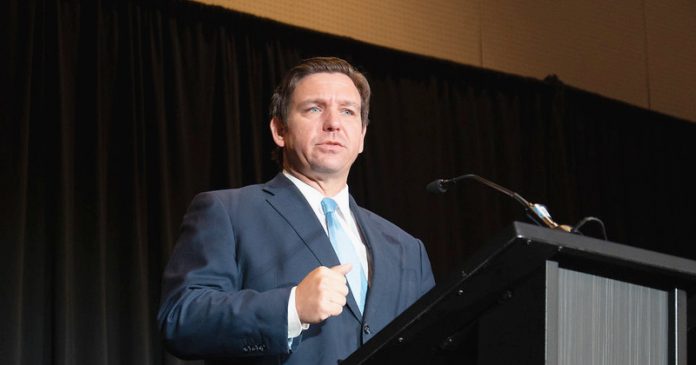 Leaders from across the Sunshine State weighed in after Gov. Ron DeSantis signed Florida's $109.9 budget and vetoed more than $3 billion in spending.
Both the total budget figure and the amount vetoed are record-highs in Florida's history.
State CFO Jimmy Patronis cheered the Legislature for "historic funding in support of Florida's Urban Search & Rescue Teams, resources to fight fraud and rising insurance rates, and funding to further support firefighters and law enforcement personnel" as he weighed in on the budget.
"Governor DeSantis continues to take bold action and lead our great state forward. In the past few months, the governor has stood strong against woke corporations, woke education, and woke politicians whose fiscal policies threaten to destroy our economy. Today, I applaud the governor for vetoing more than $3 billion and showing the world that Florida will live within its means, keep taxes low, and meet future financial woes head on. The vetoed funds will help to prepare for challenging economic times. As gas and grocery store prices continue to soar to record highs and the threats of another economic recession looms over the horizon, the actions of the governor will save taxpayers millions and ensure we are ready for whatever lies ahead," Patronis said.
"Special thanks to the governor for approving a historic $10 million in funding support for our dedicated Urban Search & Rescue Teams. This will give them the training and resources needed to save more lives in times of disaster. This budget also includes vital funding to combat the fraud epidemic in our state and stop bad actors from taking advantage of Florida consumers. This is yet another tool in our toolbox to fight rising insurance rates. Despite the dysfunction in Washington, we must continue to work together to keep Florida free, open and keep our state's economy moving forward," Patronis added.
State Agriculture and Consumer Services Commissioner Nikki Fried, who is running for the Democratic nomination to challenge DeSantis in November, ripped into the governor for vetoing funds for more than 80 positions within the Florida Department of Agriculture and Consumer Services (FDACS) Division of Licensing focused on concealed weapons permits.
"Throughout my time in office, I have made improving the operations of the FDACS Division of Licensing a priority, focusing on increasing efficiency and accountability to keep Floridians safe. I'm proud of the division's work reaching an average turnaround time significantly lower than that of previous administrations while at the same time processing a record high number of applications and ensuring background checks are completed for every applicant — something my predecessor didn't do," said Fried. "In this current fiscal year alone, the division has received over 300,000 applications, of which nearly 7,000 were rejected for ineligibility. During this time, the department also used its lawful authority and carried out its legal duty to suspend the licenses of more than 5,000 individuals for disqualifying offenses – including 35 individuals involved in the insurrection – and revoke 1,265 licenses.
"My department requested, and the Florida Legislature provided, these additional positions so that we can continue to execute our work in a timely, and most importantly, thorough manner that helps keep concealed weapons out of the hands of thousands of ineligible applicants to better protect Floridians from dangerous individuals," Fried continued. "The fact that Governor DeSantis vetoed this request is yet another example of his callous attitude towards gun violence and his refusal to do anything to combat this epidemic that continues to take innocent lives every day, tearing apart Florida families and our communities. If anyone needed proof that he still wants to enact dangerous unlicensed open carry after weeks of horrific massacres across the country, here it is."
In the administration, Department of Economic Opportunity (DEO) Sec. Dane Eagle praised the budget.
"I want to thank Governor DeSantis and the Florida Legislature for their unwavering commitment to making historic investments in the future of Florida's families, businesses, and communities. These investments pave the way for continued job growth and opportunity as Florida's economy continues to outpace the nation month after month," said Eagle. "Under Governor DeSantis' bold leadership, Florida experienced its 24th consecutive month of job growth, and the state unemployment rate has remained below the national rate for 17 consecutive months, reaffirming Floridians' trust that their future in Florida is bright. From recognizing our first responders and law enforcement officers, to prioritizing our rural communities, infrastructure, and workforce, the accomplishments made in the 2022 Legislative Session will ensure that DEO and the state are well equipped to foster economic growth and resiliency in Florida communities for generations."
Over in the Florida House, state Rep. Ben Diamond, D-St. Petersburg, took aim at DeSantis for vetoing $75 million for the University of South Florida's (USF) St. Petersburg campus's new Environmental and Oceanographic Sciences Research & Teaching Facility, State Representative Ben Diamond (D-St. Petersburg) released the following statement:
"I am outraged that Governor DeSantis has vetoed funding for the University of South Florida's new Environmental and Oceanographic Sciences Research and Teaching Facility. This center would have made St. Petersburg the preeminent hub for marine science research and instruction, and would have been a critical economic driver for our city ­­– attracting federal research money, new jobs, and new private sector partnerships and innovation. This funding was a top priority of the University of South Florida because it was a smart investment in the future of our state," Diamond said.
"This is a devastating loss for St. Petersburg residents and all Floridians, as this new facility would produce critical research in Florida's fight against climate change. As sea levels continue to rise, we must equip researchers with the tools and facilities to combat this enormous threat. While the governor's veto is a significant loss for the University of South Florida and the Tampa Bay region, I am committed to doing everything in my power to ensure USF's vision for this project becomes a reality," he added.
Florida Association of Managing Entities CEO Natalie Kelly cheered the budget for securing $126 million for behavioral health services.
"We applaud Governor DeSantis for signing a budget that includes $126 million in recurring revenue for behavioral health services. This substantial and reliable funding will go a long way toward helping Floridians access the behavioral health services they need to address mental illness and substance use disorder," Kelly said.
"Additionally, when helping Floridians get back on their feet, Managing Entities' behavioral health providers implement wraparound services that help stabilize an individual's entire life, including help with transportation, employment, child care and more. Our ultimate goal is to help Floridians live life to their fullest potential, and with this tremendous financial support from the Legislature and governor, we're better able to help those who need it most. We're also grateful to First Lady DeSantis for her steadfast dedication to behavioral health in Florida," she added.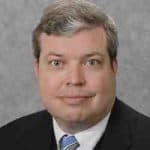 Latest posts by Kevin Derby
(see all)