Leaders from across the Sunshine State weighed in on Monday after Gov. Ron DeSantis released his $91.4 billion proposed budget.
While mostly supportive of the governor's proposed budget, state House Speaker Jose Oliva, R-Miami Lakes, continued to offer some resistance to DeSantis' call to raise teacher salaries to at least $47,500 a year.
"The governor's budget recommendations are most encouraging. He is to be commended for a strict adherence to fiscal restraint. While the details of his ambitious teacher-pay program remain obscure-not a small matter, his commitment to responsible spending is crystal clear. A solid base upon which to begin our budget discussions," Oliva said on Monday.
House Democratic Leader Kionne McGhee, D-Cutler Bay, sounded ready to play with DeSantis on the matter.
"It is absolutely critical that we give teachers and school staff raises this year. This is the number one priority of the Florida House Democrats. We look forward to working with Governor DeSantis and our Republican colleagues to craft a budget that includes raises for our educators," McGhee said.
On the other side of the Capitol, state Senate President Bill Galvano, R-Bradenton, also weighed in on the budget proposal.
"Governor DeSantis' budget recommendations reflect many priorities my Senate colleagues and I share," Galvano said. "We very much appreciate the governor submitting these recommendations nearly a month in advance of the deadline, which provides Senators the opportunity to hear formal presentations of the governor's recommended budget during our December committee week.
"In the coming days and weeks, we will evaluate the governor's budget in more detail as we work to prepare a 2020-2021 General Appropriations Act for consideration in the Senate early next year.  We are closely monitoring the next round of consensus estimating conferences, which will provide important updates in terms of anticipated needs in each area of the budget. We are also anticipating a new general revenue estimate, which will indicate if there has been a change in the amount of revenue available to meet those needs," Galvano continued.
"Again, I want to thank Governor DeSantis for the great consideration he has shown to the Legislature and our professional staff by submitting his recommendations in a timeframe that accommodates both the final interim committee week and the upcoming holiday season," Galvano concluded.
Members of DeSantis' administration lined up behind his proposal on Monday, including Florida Department of Economic Opportunity Executive Director Ken Lawson.
"We are very grateful for Governor DeSantis' commitment to Florida's communities by making smart, strategic investments in our state. Through the Florida Job Growth Grant Fund, our agency is able to make recommendations to the governor for opportunities to develop a highly-skilled workforce and to enhance infrastructure that attracts businesses, creates jobs, and promotes economic growth," Lawson said.
"I applaud the governor's commitment to finding smart solutions for affordable housing throughout our state. Governor DeSantis' vision for Florida is bright and his budget recommendations ensure all of our communities are destined for success," Lawson added.
Members of the business community, including the Associated Industries of Florida (AIF), also applauded the proposed budget.
"AIF applauds Governor DeSantis' budget proposal for fiscal year 2020-2021 that includes more than $300 million in tax cuts for Florida's families," said former U.S. Rep. Tom Feeney, the president and CEO of AIF. "In his first year in office, Governor DeSantis has already made great strides with our economy, our environment and our workforce development.  Today's release of his 'Bolder, Brighter, Better Future' budget shows he is committed to continuing down the path of making Florida the best place to live, work and raise a family.
"From Everglades and wetlands restoration, to affordable housing and hurricane recovery to transportation and workforce development funding, we look forward to seeing these important projects receive the funding they need to continue to improve our state.  At the same time, AIF also looks forward to seeing the proposed tax cuts that will go a long way in helping Florida's business community continue to thrive," Feeney added. "As the 2020 session nears, AIF is committed to working with the governor, as well as the Florida Legislature, on behalf of Florida's employers and employees to deliver a pro-business climate they can rely on for years to come."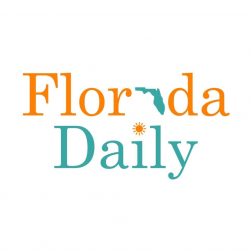 Latest posts by Florida Daily
(see all)