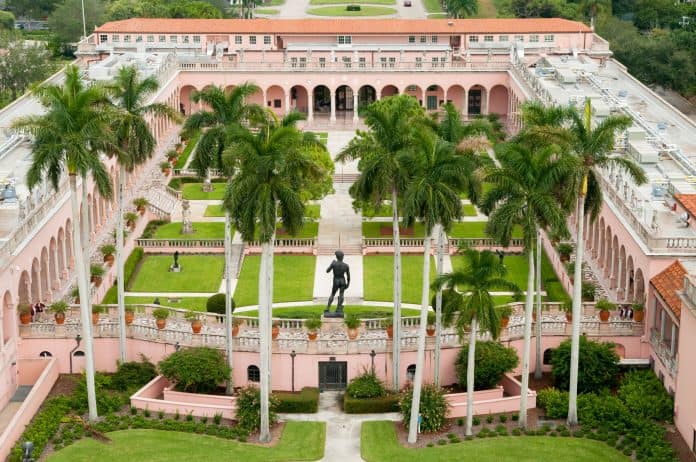 While millions of tourists flock to Florida's beaches and theme parks, many other parts of the state are worth exploring. Here are some unique exhibits to visit during your next vacation or weekend adventure in the Sunshine State.
Honorable Mentions: Little Cooperstown, St. Petersburg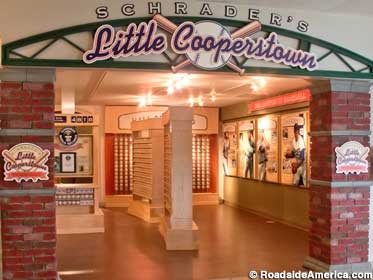 The largest collection of autographed baseballs resides in St. Pete. An excerpt from Roadside America describe's the shrine. "
"The St. Petersburg Museum of History has designed two prime rooms to display his World's Largest Collection of Autographed Baseballs. You don't have to be a sports fan to sense the energy crackling off so many totems. Standing among the thousands of balls in Schrader's Little Cooperstown is like standing in a saint bone reliquary.
The museum features other items of interest — we appreciated the Egyptian mummy, the Criminal Brassiere, and a freak two-headed calf. It's the autograph collection, though, that slyly lures in baseball fans, then throws a curveball to deliver 140 years of world history and culture."
Skunk Ape Research Headquarters, Ochopee (Everglades)
Take a short drive southeast from Naples on Tamiami Trail and you'll come across a research center unlike any other in the world: the Skunk Ape Research Headquarters. The headquarters is owned by brothers Dave and Jack Shealy who claim to have seen the mythical creature resembling Bigfoot. The Shealys estimate there are between seven and nine of the creatures living in the marshes of the Everglades where they run a campground and a zoo.
An excerpt from Roadside America reads:
"Dave has seen a Skunk Ape three times in his life. He's taken photos and video of the animal, which are featured on a DVD sold at Skunk Ape Research Headquarters….Visitors can buy Skunk Ape t-shirts, camouflage caps, and bumper stickers. A small display in headquarters showcases newspaper clippings of Dave's interviews, prints of some of his photos, and a prized plaster cast of a Skunk Ape footprint. The highlights of the year at the Campground are the Everglades Skunk Ape Festival held every June — with a Miss Skunk Ape contest — and "Skunktoberfest" in October."
Visit Skunkape.info for more information.
5. Bok Tower (Lake Wales,FL)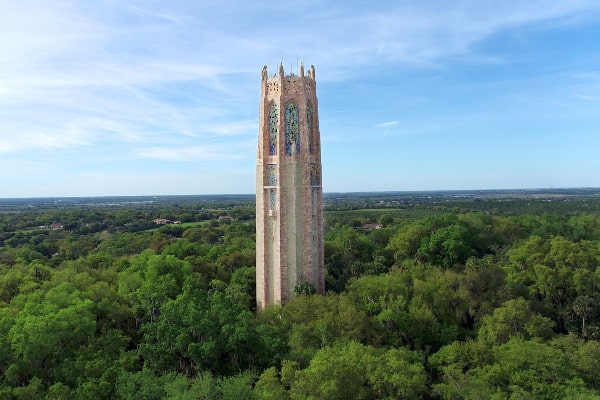 Founded in 1929 by author and humanitarian Edwrad W. Bok in Tower is an unforgettable building situated in the center of lush garden and wildlife sanctuary that is a fitting tribute to the pristine natural surroundings and wildlife. Each day, Carillonneurs play a variety of songs through the bells situated at the top of the tower, and visitors can enjoy an overview behind the tower at one of the highest hills on Florida's Lake Wales Ridge, at 298 feet above sea level. This attraction is dog-friendly.

4. Truman's Little White House, Key West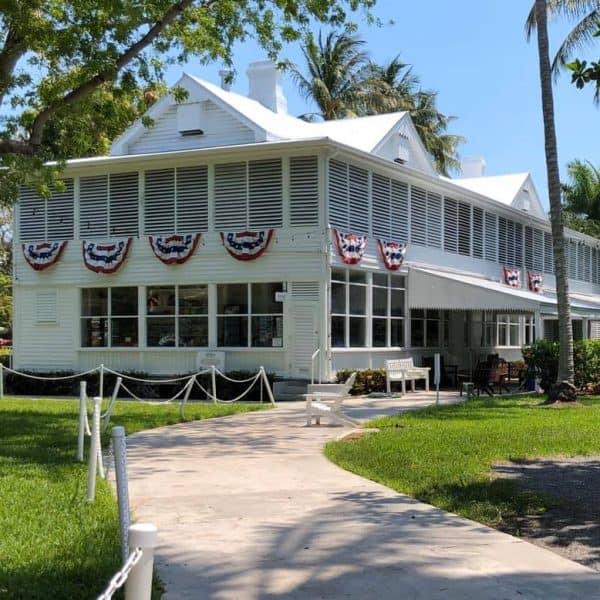 At Truman's Little White House in Key West, visitors can tour the famous retreat where President Harry Truman played poker with other world leaders and negotiated deals in the comfort of a coastal retreat. Guided tours are offered throughout the day as guests can listen to historical anecdotes about Truman's visits as well as visits from President Bill Clinton and President Jimmy Carter.
Visit Trumanlittlewhitehouse.com
---
3. Reptile World Serpentarium, St. Cloud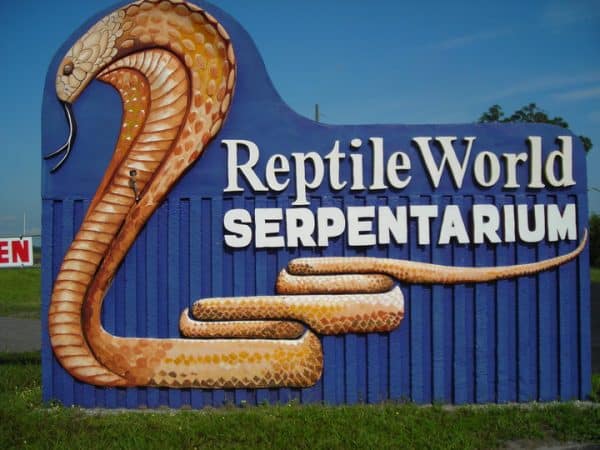 One of the most memorable displays in Florida is the "venom shows" that occur twice a day at Reptile World Serpentarium in St. Cloud, near Kissimmee.
Behind the protection of a large glass window, visitors get a chance to watch snake handlers extract venom from various snakes including rattlesnakes, cobras and Florida's deadly coral snake. Visit reptileworldserpentarium.com for more info.
---
2. NAVY SEALS Museum, Ft. Pierce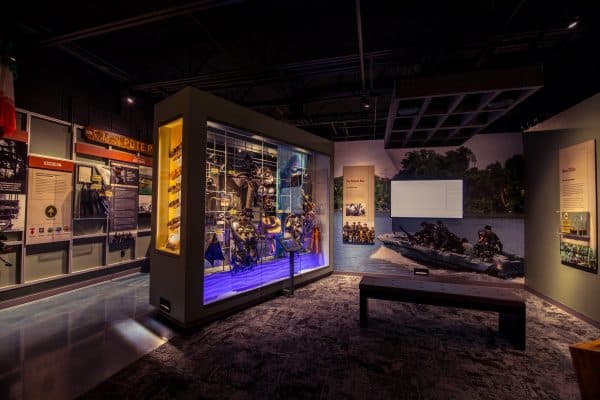 The National Navy SEAL Museum is the only museum dedicated solely to preserving the history of the United States Navy SEALs and their predecessors. Located in Fort Pierce, the museum resides on the training grounds of the Frogmen, the original Navy combat divers. Highlights of the museum include WW2 beach obstacles, a model of Osama Bin Laden's compound, an obstacle course and the lifeboat where  Captain Richard Phillips stayed when he was taken hostage by Somali pirates in 2009.
Visit navysealmuseum.org for more information.
---
1. Ringling Circus & Art Museum, Sarasota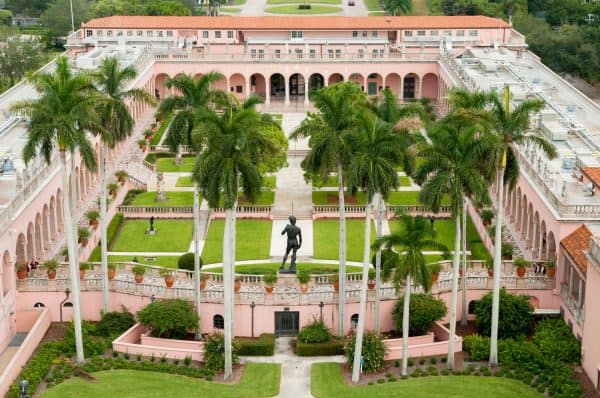 For decades, the Ringling family was internationally known for its traveling circus but their passions extended well beyond the carnival acts. The Ringlings were major art connoisseurs. More than 10,000 pieces of art are on display on their former estate which attracts thousands of visitors. The Cà d'Zan mansion contains some of the  most impressive sculptures and architecture in the area. Other attractions within the 66 acre compound include the original circus museum, a new circus museum with an interactive timeline of the circus history and a garden of large banyan trees with a playground located in the middle of the courtyard.
Free admission is offered annually on Smithsonian Museum Day. For more information, visit Ringling.org.
---
SIMILAR STORIES:
• Top 'Weird Florida' Stories of 2018
• Florida Crime Rate Sharply Declines in First 6 Months of 2018
• Florida's Most Dangerous Middle-Sized Cities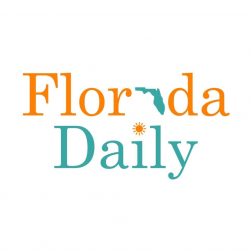 Latest posts by Florida Daily
(see all)