Last week, the Florida Ports Council and the Florida Natural Gas Association released a report which showed how ports across the Sunshine State are increasingly turning to natural gas and other alternative fuels.
Adding more than $117 billion and more than 900,000 jobs to the state, Florida has 15 ports located across the state.
Dr. Julia Nesheiwat, Florida's Chief Resilience Officer, weighed in on the report.
"Florida ports are leading the way in moving to cleaner, alternative energy sources, bringing tremendous environmental benefits to our transportation systems and our communities," Nesheiwat said.
Doug Wheeler, the president and CEO of the Florida Ports Council, noted that natural gas and other alternatives are increasingly being used in the shipping industry across the globe.
"The rapid expansion of the natural gas industry and the alternative fuel market provides an exciting opportunity for Florida seaports to expand their use of natural gas, creating economic and environmental benefits for the state," said Wheeler. "Our ports are in a unique position to capitalize on their economic strength and are on the leading edge nationally of LNG for cargo and cruise vessels. We must ensure that Florida has the infrastructure and business climate to promote the economic and environmental benefits from these alternative fuels."
"In shipping and rail industries, liquefied natural gas (LNG) has proven the most cost effective and beneficial alternative fuel source. In fleet and cargo handling operations, compressed natural gas (CNG) and LNG are both reliable alternatives, subject to the particular application and task," the Florida Ports Council.
Dale Calhoun, the executive director of Florida Natural Gas Association, said the natural gas industry is a logical partner for the ports.
"The natural gas industry is a proud partner of Florida's port system. Our ports are implementing the use of alternative fuels, including natural gas, which benefits both our environment and our local economies," Calhoun said.
Florida's ports have taken the lead in using natural gas with Jacksonville having the largest LNG bunkering operation of any American port. More than 25 LNG powered cruise ships are expected to be built over the next six years and ports across Florida are preparing to welcome them.
Reach Kevin Derby at kevin.derby@floridadaily.com.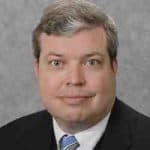 Latest posts by KEVIN DERBY
(see all)