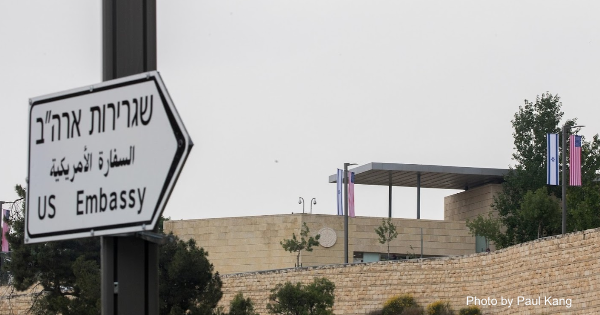 This week, Florida's two U.S. senators–Republicans Marco Rubio and Rick Scott–threw their support behind U.S. Sen. Bill Hagerty's, R-Tenn., "Upholding the 1995 Jerusalem Embassy Law Act" which " seeks to protect the full and faithful implementation of the Jerusalem Embassy Act of 1995 and block the Biden administration's efforts to subvert the law."
The bill would stop any effort to create a consulate or other mission in Jerusalem that focuses on the Palestinian population. The Trump administration moved the American embassy to Israel from Tel Aviv to Jerusalem.
"President Biden continues to push forward his inflammatory plan to establish a second mission in Israel's capital city of Jerusalem — one for the Israelis and a second one for the Palestinians — despite the fact that this plan violates the Jerusalem Embassy Act of 1995 and is completely opposed by the government of Israel," Hagerty said. "It is regrettable that the Biden administration insists on making moves that divide the United States and Israel when our two nations should be laser-focused on stopping Iran's terror-sponsoring regime from going nuclear, on countering growing threats from Hizballah, Hamas, and other Iran-backed terrorist groups, and on strengthening and expanding the historic Abraham Accords that truly have increased peace in the Middle East. The Trump administration kept its promise to move the U.S. embassy to Jerusalem, the eternal and indivisible capital of the Jewish state, and Congress must do everything in our power to strengthen our posture."
More than 30 Republican senators including Rubio and Scott lined up behind the bill as co-sponsors.
"It is outrageous that the Biden administration continues to voice support for reopening a consulate in Jerusalem, which calls into question its status as Israel's capital," Rubio said. "In no other country does the United States operate both an embassy and a separate consulate in the same city. This would be a shameful violation of U.S. law and an affront to our Israeli allies. I'm proud to support this crucial piece of legislation, which would ensure that Jerusalem remains Israel's united and historic capital."
The bill was sent to the U.S. Senate Foreign Relations Committee, on which Rubio sits. It is not expected to clear the Democratic-controlled Senate. So far, there is no companion measure in the U.S. House.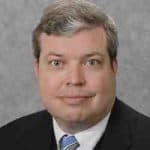 Latest posts by Kevin Derby
(see all)