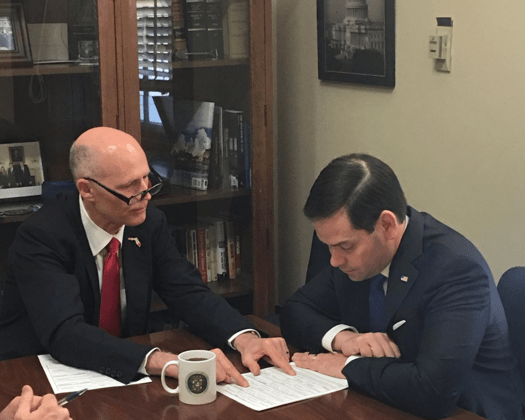 Florida's two U.S. senators–Republicans Marco Rubio and Rick Scott–are backing U.S. Sen. Roger Marshall's, R-Kansas, "Prohibiting Religious Exemption and Accommodations Databases Act."
"The bill would prohibit federal agencies from sharing, disclosing, or disseminating information concerning a religious accommodation request by a federal employee beyond the minimum necessary to process the request. The legislation comes on the heels of numerous federal agencies creating registries of Americans' religious exemption requests as they relate to President Joe Biden's COVID-19 vaccine mandate for federal employees," Rubio's office noted.
Marshall has reeled in seven other co-sponsors but the bill does not have much chance of passing the Democratic-controlled Senate.
"As a nation founded on religious freedom, citizens should be confident in their government's handling of information related to their religious beliefs and how they apply to their personal medical decisions," Marshall said. "Instead, we have an administration that has pursued a coercive federal approach to mandatory vaccination, including fear of retribution for exercising this religious freedom. I'm proud to lead on legislation to ensure federal agencies are not exchanging and tracking Americans' private information following the request of a religious accommodation or exemption, opening up the door for instances of discrimination based on individuals' beliefs in the future."
"It is completely out of line for the Biden administration to catalog personal information about people's religious beliefs," Rubio said. "This bill will prevent the government from tracking private medical decisions of Americans who request a religious accommodation or exemption from a vaccine mandate."
"The Biden administration has taken the alarming step to track the religious beliefs of federal employees and strike fear in Americans who object to unconstitutional vaccine mandates. The Constitution guarantees the right to the free exercise of religion, and Americans don't give up those rights just because they're employed by the federal government. I'm happy to co-sponsor this bill to stop President Biden from tracking the religious beliefs of federal employees, and I hope all my colleagues who want to protect the 1st Amendment join us and support this bill," Scott said.
The bill was sent to the U.S. Senate Judiciary Committee. So far, there is no companion measure over in the U.S. House.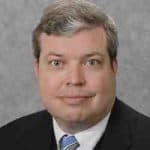 Latest posts by Kevin Derby
(see all)