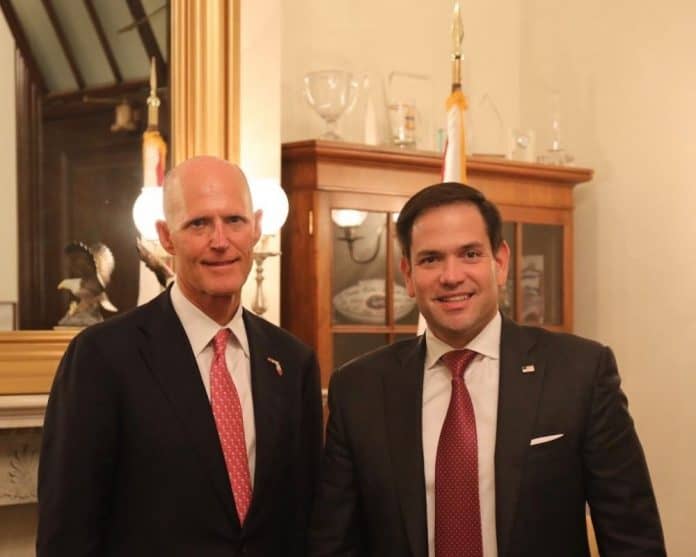 Last week, Florida's two U.S. senators–Republicans Marco Rubio and Rick Scott–threw their support behind a proposal "that would help combat inflationary spending" and "would bar legislation that would be estimated to increase inflation until the year-over-year inflation rate drops below 4.5 percent."
U.S. Sens. Tim Scott, R-SC, and John Thune, R-SD, brought out the "Inflation Prevention Act (IPA)" with Rubo and Scott among the other nine senators backing it.
"American families cannot continue to endure the burden of skyrocketing costs of everyday goods brought on by reckless spending in Washington," said Tim Scott. "A sound financial future requires wise financial action now."
"Our country is facing the highest level of inflation in nearly 40 years, and South Dakotans are paying more for food, utilities, and gas," said Thune. "I'm proud to join Sen. Scott in the fight to stop the Democrats' reckless tax-and-spending spree, which would significantly worsen the already damaging inflation crisis."
"Families are worried about the skyrocketing inflation our country is experiencing. We know that reckless government spending causes inflation, but President Biden and the Democrats have absolutely no plans to slow down spending or get our debt under control. It's shameful. Congress needs to get real about the true cost on every American family that this wasteful spending brings and start acting responsibly. That's why we must pass the Inflation Prevention Act. I look forward to my colleagues supporting this measure to stop reckless spending and getting our country back on the path to prosperity," said Rick Scott.
"Everyday Americans could care less about a lot of the issues we have been discussing lately in the Senate," said Rubio. "What people are really worried about is the fact that it costs more to feed their families and put gas in their cars. People can't get basic goods because grocery store shelves are empty. And rather than fixing the problem, the Biden Administration and Democrats in Congress are making things worse. This bill puts a few commonsense guardrails in place to curb reckless spending habits in Congress that threaten to create even more challenges for American families. That's the kind of action we should be taking right now."
"Inflation is a tax on all Americans and it is now the highest rate it has been in 40 years," said Senator Hoeven. "The Inflation Prevention Act will prohibit legislation that worsens inflation. Prices are continuing to rise, and our bill will help prevent further harm to American consumers."
Several conservative groups including National Taxpayers Union, Heritage Action, Americans for Tax Reform, FreedomWorks and the Conservative Political Action Coalition (CPAC) are backing the proposal.
The bill was sent to the U.S. Senate Rules and Administration Committee last week. So far, there is no companion measure over in the U.S. House.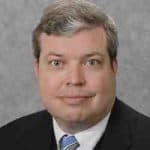 Latest posts by Kevin Derby
(see all)