Florida's two U.S. senators–Republicans Marco Rubio and Rick Scott–are backing U.S. Sen. Tom Cotton's, R-Ark., "Visa Security Act" which would limit Chinese applicants to one-year multi-entry visas from the current 10-year visas.
"The bill would reinstate the policy in place before 2014, which granted People's Republic of China (PRC) applicants one-year multi-entry visas. PRC applicants, some of whom engage in espionage and other malign activity, should undergo regular consular interviews and screening to ensure they have a legitimate reason to travel to the United States," the senators' offices noted.
The bill would return 10-year visas in a host of conditions, including China ending its claims on the South China Sea, ending espionage against the U.S., establishing better relations with Taiwan, stopping its crackdown on democratic activists in Hong Kong and ending its oppression against Uyghurs, Tibetans and other ethnic groups.
"Since 2014, the Chinese Communist Party has had access to 10-year visas business and tourist, which allow Chinese citizens to enter and exit the United States as they please," Cotton said. "In issuing these visas, the U.S. has welcomed the CCP, its intelligence agencies, and those they have coopted with open arms. This was a bad decision in 2014 and it's time we fixed this error."
"It is long overdue for the United States to fully address the imbalances in our relationship with China and stop the Chinese Communist Party from exploiting our programs and openness," Rubio said. "Terminating China's access to 10-year multi-entry visas is a logical step in overturning bad policy by the Obama administration. China should not be given special treatment that is out of step with our relationship, the abuses they are committing, and its malign activities in the U.S."
"The Obama/Biden appeasement of Communist China did nothing but bolster General Secretary Xi's power," Scott said. "We know Communist China will stop at nothing to steal American technology and intellectual property in an attempt to dominate the world. There is no reason Communist China should have been given preferential visa treatment, and I'm proud to work with my colleagues to continue to hold them accountable."
Other backers of the proposal include U.S. Sens. Marsha Blackburn, R-Tenn. and Ted Cruz, R-Texas.
The bill was sent to the U.S. Senate Judiciary Committee last week. So far, there is no companion measure over in the U.S. House.
Reach Kevin Derby at kevin.derby@floridadaily.com.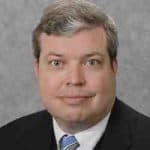 Latest posts by Kevin Derby
(see all)