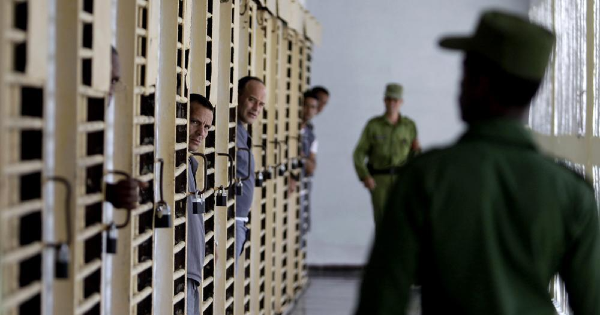 This week, Florida's two U.S. senators–Republicans Marco Rubio and Rick Scott–urged more action to help political prisoners held by the communist regime in Cuba.
Scott weighed in after reports that José Daniel Ferrer, an opponent of the regime currently in prison, is being tortured. Scott called on the Biden administration and human rights groups to urge the United Nations Office of the High Commissioner to visit him.
"Today marks 150 days of José Daniel Ferrer being unjustly detained in isolation, where he is subjected to physical and psychological torture by the brutal communist Cuban regime in an attempt to end his life. According to José Daniel's family, his health is dire – he's suffering from severe headaches, mouth bleeding, malnutrition, cough and insomnia – all products of the cruel torture and inhumane treatment from the regime. The illegitimate authoritarian Cuban regime is clearly terrified of brave and courageous leaders like José Daniel Ferrer who are the face of a free Cuba. They are doing everything they can to persecute, kidnap, torture and kill anyone who stands up against their oppression. The international community can no longer look the other way while Diaz-Canel and Castro commit genocide against their own people. And for all who do business with the communist regime, this should be a wakeup call. Whether it's tourism, trade or other business – doing business with the regime funds this horrific torture and the stripping of basic human rights," Scott said on Tuesday.
"If Joe Biden truly cares about human rights and takes seriously his job as leader of the free world, he'll join me in demanding the immediate release of José Daniel Ferrer and calling on the United Nations Office of the High Commissioner for a humanitarian medical visit to José Daniel Ferrer immediately. Every freedom-loving nation and human rights group across the world must stand with José Daniel Ferrer and the courageous activists who bravely fight to defend human rights, freedom and the democratic movement in Cuba," Scott added.
Rubio paired with U.S. Sen. Bob Menendez, D-NJ, this week in sending a letter to the European Union's High Representative for Foreign Affairs and Security Policy Josep Borrell to condemn the communist government's handling of political prisoners.
The senators called on Borrell to "expand European Union assistance to democracy activists and human rights defenders in Cuba and reevaluate the EU-Cuba Political Dialogue and Cooperation Agreement to ensure that it allows the European Union to facilitate progress for the Cuban people."
Rubio and Menendez also urged Borrell "to maintain the EU's historic commitment to the Cuban people, human rights, and democracy by renewing your call for the Cuban regime to immediately release Jose Daniel Ferrer, Luis Manuel Otero Alcántara, Maykel Osorbo, and all political prisoners."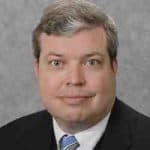 Latest posts by Kevin Derby
(see all)