At the end of last week, U.S. Sen. Rick Scott, R-Fla., introduced a resolution "honoring the efforts of Cuban democracy and human rights activist José Daniel Ferrer and the vital contribution and humanitarian efforts of the Patriotic Union of Cuba (UNPACU)" and "condemns Cuba's brutal authoritarian Communist regime and calls for the international community to stand with the Cuban people in their fight for freedom."
U.S. Sen. Marco Rubio, R-Fla., and U.S. Sen. Ted Cruz, R-Texas, are co-sponsoring the resolution.
"For decades, the Cuban people have suffered atrocities, oppression and misery at the hands of the communist Castro regime. I'm disgusted to hear about the constant harassment, torture and inhumane conditions the Cuban regime is inflicting on the courageous leader, José Daniel Ferrer, and the brave members of UNPACU," Scott said. "The world cannot ignore the people of Cuba in their struggle for freedom. I'm proud to lead my colleagues today in standing with José Daniel Ferrer and the courageous activists who bravely fight to defend human rights, freedom and the democratic movement in Cuba. Cuba's brutal authoritarian communist regime must stop persecuting dissidents, artists and journalists who stand up against their oppression. José Daniel Ferrer and his movement is the future of Cuba, not the ruthless communist regime."
"As we introduce this resolution, the Cuban dictatorship's political police has once again incarcerated UNPACU's leader José Daniel Ferrer," Rubio said. "For decades, the Castro brothers, as well as their puppet leader, have resorted to violence, censorship, repression, and arbitrary arrests to censure and silence the voices of any Cuban who opposes their tyranny. Ferrer's courage, as well as the valor of UNPACU's members both on the island and abroad, are true examples of patriotism."
The resolution was sent to the U.S. Senate Foreign Relations Committee on Thursday.
Reach Kevin Derby at kevin.derby@floridadaily.com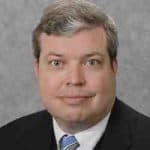 Latest posts by Kevin Derby
(see all)