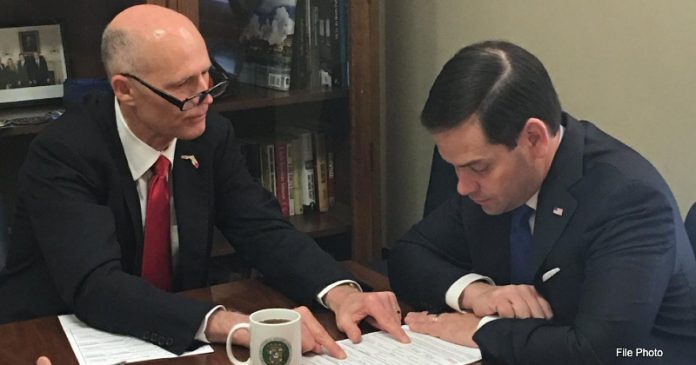 This week, Florida's two U.S. senators–Republicans Marco Rubio and Rick Scott–championed a bill adding sanctions to companies that send Russian oil and other products to the Peoples' Republic of China (PRC).
Rubio introduced a bill "to impose mandatory sanctions on any entity which registers, provides insurance to, or facilitates registration of any vessel engaged in the shipment of Russian oil, petroleum products, or natural gas to the PRC" with Scott and U.S. Sen. Kevin Cramer, R-ND, as co-sponsors.
"The Russian Federation makes much of its revenues from the sale of oil and natural gas, which Putin uses to fund his war on Ukraine. In response, the European Union has prohibited the issuance of insurance to any vessel carrying Russian oil exports. However, the Peoples' Republic of China (PRC) continues to leverage its insurance industry and sovereign insurance guarantees to insure vessels exporting Russian oil and natural gas to the PRC," Rubio's office noted.
"The Chinese Communist Party's continued support for Putin's war on Ukraine is not surprising. Putin and Xi are dictators who want to see America and our allies weakened. Any entity, including Chinese state-run companies, helping them in that effort should face serious consequences," Rubio said.
"Vladimir Putin and General Secretary Xi are our enemies, and no business should be doing anything to help them. As Russia continues its violent invasion of Ukraine and tries to ship oil to Communist China, Congress can make clear that Americans will have no part of it," said Scott.
"The peaceful tools of energy can easily become the weapons of war. Look no further than Vladimir Putin's unwarranted and unprovoked war on Ukraine amidst record high oil prices and weak U.S. leadership. The Countering Communist China's Financing of Russia's War on Ukraine Act imposes economic sanctions to stop the sale of Russian petroleum exports to China and further cripple the Russian war chest," said Cramer.
If the bill becomes law, the sanctions would end when the president "certifies to Congress that the Russian Federation has withdrawn its forces from within the internationally recognized borders of Ukraine."
Rubio's bill was sent to the U.S. Senate Banking, Housing, and Urban Affairs Committee. So far, there is no companion measure over in the U.S. House.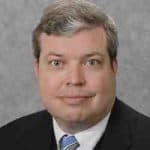 Latest posts by Kevin Derby
(see all)