 This week, Florida's two U.S. senators wrote U.S. Sec. of State Antony Blinken, calling on him to work with the Bahamas as it continues to explore drilling in its waters.
U.S. Sens. Marco Rubio, R-Fla., and Rick Scott, R-Fla., wrote Blinken on the matter on Monday.
"In February, the British-based Bahamas Petroleum Company (BPC) ceased exploratory drilling operations at its exploratory well, Perseverance, which sat just 150 miles from Florida. Thankfully, the exploration did not result in any notable environmental harm, and there have not been any reports of spilled oil from Perseverance. Although BPC has reportedly determined that this site is not viable for additional drilling, it is our understanding that additional leases in Bahamian waters, some just 50 miles from Florida's shores, are still valid through 2026," the senators wrote.
"While there are no indications of imminent drilling at these other locations, Floridians are rightly concerned by the possibility of additional oil exploration so close to Florida's shores," the senators continued. "Floridians are reminded of the 2010 Deepwater Horizon disaster, which caused billions of dollars in harm to the economies of the Gulf States, and took an enormous toll on our coastal ecosystems and fisheries. The area of southern Florida closest to Bahamian waters is home to the Florida Reef Tract, the third-largest coral barrier reef in the world. This fragile ecosystem is one of the most biodiverse in the United States and is integral to the culture and economy of the Florida Keys. Further north, from Miami to Jacksonville, millions of Floridians live along pristine beaches and the Biscayne Bay and Indian River Lagoon estuaries, which are irreplaceable economic engines on which their livelihoods depend. All precautions and preparations to protect these critical ecosystems must be taken.
"As such, we urge you to engage with the Bahamian government to facilitate discussions between the United States Coast Guard, which is the primary American agency tasked with responding to maritime oil spills, and their Bahamian counterparts to ensure that our nations are prepared to respond jointly to any oil spill threats that may occur during any future exploratory oil drilling in sovereign Bahamian waters," they wrote in conclusion. "Thank you for your attention to this important matter."
This is not a new issue for the Florida delegation. Back in December, U.S. Rep. Alcee Hastings, D-Fla., led a letter to Bahamian Prime Minister Hubert Alexander Minnis and Bahamian Environment and Housing Minister Romauld Sotario Ferreira opposing the Bahamas Petroleum Company's (BPC) Perseverance No. 1 oil well, off the coast of The Bahamas.
"The letter urges the government of the Bahamas to reconsider allowing the BPC drilling project to continue, given the immediate and long-term impacts an oil spill and carbon emissions have on natural ecosystems, local economies, and the global climate crisis," Hastings' office noted.
Hastings rounded up more than 15 members of Congress to sign the letter including U.S. Reps. Kathy Castor, D-Fla., Charlie Crist, D-Fla., Ted Deutch, D-Fla., Lois Frankel, D-Fla., Al Lawson, D-Fla., Debbie Mucarsel-Powell, D-Fla., Francis Rooney, R-Fla., Donna Shalala, D-Fla., Darren Soto, D-Fla., and Debbie Wasserman Schultz, D-Fla. Rooney retired last year while Mucarsel-Powell and Shalala lost reelection bids in November.
"We write regarding the Bahamas Petroleum Company's (BPC) offshore drilling project, the Perseverance No. 1 oil well, off the coast of the Bahamas. We believe you should reconsider the agreement established between your government and BPC to protect the beauty and longevity of our fragile and shared ecosystems, the economies that depend on them, and the future of our planet," the House members wrote.
"As coastal and near-coastal members of Congress, we have long fought to prevent oil spills, but the success of this work is directly dependent on the cooperation of other states, our federal government, and nearby nations. We and countless Americans remember the devastation and loss of life caused by the 2010 Deepwater Horizon spill, for which Florida continues to require restoration funding. That well, similar to that which BPC plans to bore, claimed 11 lives and spewed more than 200 million gallons of oil into the Gulf of Mexico, destroying whole ecosystems and halting tourism and fisheries across the region. It has become clear that oil companies such as BPC have every intention to plow ahead despite red flags, which warn of the grave health, natural disaster, and environmental risks of drilling," they continued.
"Should BPC's project move forward, we will be justified in fearing that the Atlantic coast is at risk of severe, even catastrophic, impact from any spills that might occur – essentially undermining the recent offshore drilling ban extension from President Trump, and future offshore drilling restrictions. It is unclear whether BPC has the capacity to help mitigate a serious disaster, let alone prevent one in the first place. Should a calamitous event occur, the Bahamian government and BPC's clean-up efforts will undoubtedly require financial assistance from neighbors, including the United States, to address any spill that would spread throughout domestic and international waters. For perspective, Deepwater Horizon cost an estimated $65 billion to clean up and the effects have yet to be fully alleviated. What's worse, the ship arriving on your shores to begin drilling has a track record of safety issues on previous jobs, including incidents in March 2016, September 2016, and October 2017," they continued.
"Unfortunately, we believe the agreement reached between BPC and the Bahamian government is directly contrary to the urgent call made at the United Nations just last year. In that speech, Prime Minister, you cited the contribution carbon emissions have made to the climate crisis and the devastating impacts this crisis continues to have on island nations like the Bahamas, including those wrought by Hurricane Dorian, rising sea levels, and natural barrier degradation. These events are felt deeply by Americans and communities around the world, and expanding offshore drilling is fundamentally against their interests," they wrote in conclusion. "We stand ready to work with your government to fight the climate crisis, a looming mass-extinction event, and oil and gas interests that seek only to profit off activities that truly put our respective communities at great risk. The health of our constituencies, oceans, and planet hinges on what actions we take here and now."
Last April, members of the Florida congressional delegation sent a letter to then U.S. Sec. of State Mike Pompeo and the chargé d'affaires at the U.S. Embassy in Nassau urging them to "ask the Bahamian government to discontinue efforts to approve offshore drilling in Bahamian waters near the U.S. Atlantic Coast."
Wasserman Schultz helped lead the letter and her office weighed in as to why drilling in Bahamian waters could be a problem to Florida.
"During the last few weeks, the Bahamas Petroleum Company (BPC) has been working with the Bahamian government to obtain approval to conduct offshore drilling in Bahamian waters. Never before, has offshore drilling taken place in the world-renowned turquoise waters of The Bahamas. The first exploratory drilling site is only 150 miles from Florida's coast, and another licensed area is only 50 miles from the city of Miami. If there is a mistake or a spill, the coasts of states across the Eastern Seaboard could end up covered in oil slicks," Wasserman Schultz's office noted. "Even more concerning, Hurricane Dorian ripped apart an oil storage facility and spilled oil across Grand Bahama's southeast coast. Offshore drilling is always risky. But building offshore facilities in a hurricane-prone region should be an alarming prospect for everyone."
"The United States cannot afford another Deepwater Horizon disaster. This bipartisan group of members respects the sovereignty of the Bahamas, but a spill in Bahamian waters could bring ruin to both of our countries' shorelines. Ten years after the Deepwater Horizon disaster, we call on Secretary Pompeo to urge the Bahamian government to reconsider its efforts to green-light dirty offshore oil drilling in a region so full of magnificent ecosystems and so dependent on international tourism," the congressional members wrote.
Besides Wasserman Schultz, other members of the Florida delegation who signed the letter included Castor, Crist, Deutch, Frankel, U.S. Rep. Matt Gaetz, R-Fla., Hastings, Lawson, Rooney, Shalala and Soto.
Reach Kevin Derby at kevin.derby@floridadaily.com.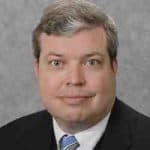 Latest posts by Kevin Derby
(see all)