Florida's two U.S. senators turned their attention to Brazil this week as one of them met the leader of that nation and the other warned about a prominent Brazilian company.
U.S. Sen. Rick Scott, R-Fla., was in South America this week, working "on ways to strengthen the economic and trade partnership between the United States and Brazil." On Tuesday, Scott met with Brazilian President Jair Bolsonaro and they talked about economic issues. Scott also talked with Bolsonaro about "how Brazil and the United States can continue working together to promote freedom throughout Latin America and end Maduro's ruthless regime in Venezuela."
Scott is scheduled to take part in a panel discussion at the Brazil Investment Forum "about Brazil's role in the global economy and important trade relationship with the United States."
In the meantime, from his seat on the U.S. Senate Foreign Relations Committee, U.S. Sen. Marco Rubio, R-Fla., paired up with U.S. Sen. Bob Menendez, D-NJ, to write U.S. Treasury Sec. Steven Mnuchin calling on the Committee on Foreign Investment in the United States (CFIUS) to formally open a review of the transactions JBS S.A., a Brazilian meat processing company.
"Over the last twelve years, JBS S.A. has become increasingly active in the American food sector. However, as the conglomerate moved into the U.S. market, it engaged in illicit financial activities including bribing Brazilian government officials and the business relationships with Venezuela's illegitimate Maduro regime," Rubio's office insisted on Tuesday.
"Given its admitted criminal conduct to secure loans that were used for investment in the United States and the group's business relationships with Venezuela's Maduro regime, as well as its growing reliance on financing from entities aligned with the Chinese government, we ask that CFIUS conduct a review of JBS S.A.'s acquisition of U.S. companies," Rubio and Menendez wrote. "The growing trend of foreign investment in our food system demands increased attention and scrutiny in order to safeguard our nation's food supply."
JBS has drawn fire for getting more than $60 million from the federal government even as  it faces accusations of corruption and criminal activity. 
Reach Kevin Derby at kevin.derby@floridadaily.com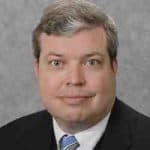 Latest posts by KEVIN DERBY
(see all)