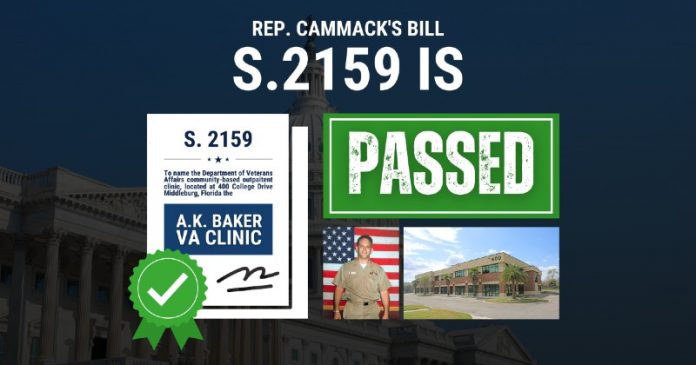 With Congress now in its lame duck session, U.S. Sens. Marco Rubio, R-Fla., and Rick Scott, R-Fla., and U.S. Rep. Kat Cammack, R-Fla., were able to get their proposal to name a new Veterans Affairs Clinic in Middelburg after U.S. Navy Chief Petty Officer Andrew Baker through Congress.
Cammack's office provided some information on Baker.
"The clinic's new name honors Antisubmarine Warfare Chief Andrew Kenneth Baker of Middleburg, Florida who was killed during a SEAL training event when the Trident 615, an H-60 Seahawk, crashed at sea on March 13, 1997," Cammack's office noted. "The House version of the bill—H.R. 1960—honors Chief Baker's birth year and his decorated career. Chief Baker served on the USS Carl Vinson and USS Coral Sea as a Ship's Serviceman and completed training in Search and Rescue Swimmer School in Pensacola and Fleet Replacement Aircrewman training at NAS Jacksonville, earning his 'Wings of Gold.' Chief Baker then reported to HS-9, serving on the USS Nimitz, then in HS-3, assigned as the Training and Operations Chief.
"At home in Middleburg, Chief Baker was an avid fisherman, scouring the waters of Black Creek and the St. Johns as much as he could. He coached his son's little league baseball team and served as troop leader for the local Cub Scouts. He was a devoted husband to his wife Tina and to sons Andrew K Baker II and Jacob Baker," Cammack's office added.
"Honoring U.S. Navy Chief Petty Officer Andrew Kenneth Baker's legacy of bravery and service to our country is the right thing to do. The new VA clinic in Clay County provides quality care to our veterans who have dedicated their lives to serve, just like Chief Petty Officer Baker," said Rubio.
"Our veterans make countless sacrifices to defend our nation. We must do everything possible to provide them with the support and care they need. I'm proud that this legislation honoring the legacy of U.S. Navy Chief Petty Officer Andrew Kenneth Baker has passed the House and is now headed to the president's desk," said Scott.
"It is so special to see this bill across the finish line during the 117th Congress. I worked on this project during my time as deputy chief of staff for the district, and to see it finally pass both chambers and head to the president's desk is an honor. I've come to know Ms. Tina Baker, Andrew's widow, over the last decade, and it's surreal to soon see her husband's name in huge letters on the front of the building in Middleburg. His distinguished legacy will live on in the community that was such a huge part of who he was. Thank you to Senators Rubio and Scott and all of my Florida colleagues for your support of this effort," said Cammack.
The bill is now headed to President Joe Biden's desk.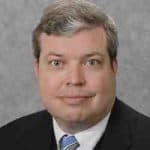 Latest posts by Kevin Derby
(see all)