This week, U.S. Sen. Marco Rubio, R-Fla.,and U.S. Rep. Mario Diaz-Balart, R-Fla., brought out the "Protecting Guides and Outfitters from Coronavirus Vaccine Mandates in the Great Outdoors Act," insisting "it will help to ensure that President Joe Biden's COVID vaccine mandate for federal contractors does not extend to self-employed individuals and small businesses that operate on lands managed by the U.S. Department of Interior, including Everglades National Park fishing and tour guides."
The bill is being backed by a host of co-sponsors in both chambers including U.S. Sen. Rick Scott, R-Fla.,
"In yet another example of the Biden administration's historic federal overreach into the lives of Americans, the U.S. Department of the Interior is threatening the livelihoods of charter fishing captains, tour guides, and other self-employed outdoor professionals in Florida and across the nation," Rubio said. "I will not sit idly by as this power-hungry administration continues to pursue draconian and overreaching COVID policies that hurt families in Florida."
"While Americans are working hard to recover from the pandemic, the Biden administration is threatening to push its unconstitutional vaccine mandates for federal contractors on self-employed individuals and small businesses," Scott said. "This important bill will ensure that the U.S. Department of Interior can't force charter fishing captains and tour guides in Florida and across the nation that work on federal lands to comply with this gross overreach of power."
"As I have consistently stated, getting the COVID-19 vaccine is a personal decision that should not be mandated by the government," Díaz-Balart said. "This bill protects our fishermen and tour guides, who are not government employees, from being forced to comply with the Biden Administration's overreaching federal employee vaccine mandate. As these small businesses continue to recover from the economic effects of the COVID pandemic, they should not be further burdened by unnecessary mandates."
Diaz Balart's bill was sent to the U.S. House Natural Resources and the Agriculture Committees Rubio's bill was sent to the U.S. Senate Homeland Security and Governmental Affairs Committee. Neither are expected to garner much momentum with Democrats controlling both chambers in Congress.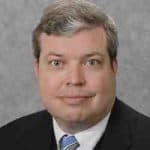 Latest posts by Kevin Derby
(see all)