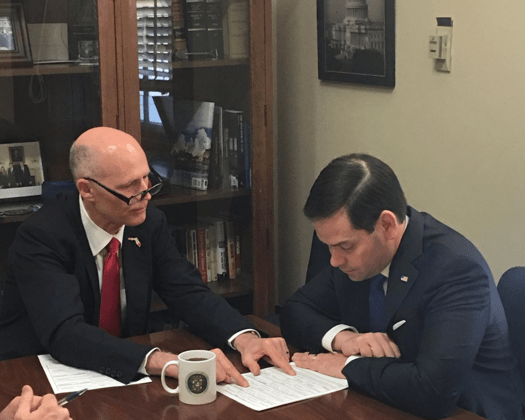 On Tuesday, Florida's two Republicans in the U.S. Senate–Marco Rubio and Rick Scott–reacted to a $908 billion stimulus proposal from members of both parties on Capitol Hill.
While U.S. Senate Majority Leader Mitch McConnell, R-Ky., and U.S. House Speaker Nancy Pelosi, D-Calif., have not given their effort the green light, a host of members of both parties unveiled the coronavirus stimulus proposal on Tuesday. Supporters of it include U.S. Sens. Bill Cassidy, R-La., Susan Collins, R-Maine, Maggie Hassan, D-NH, Joe Manchin, D-WV, Lisa Murkowski, R-Alaska, Mitt Romney, R-Utah, and Mark Warner, D-Va., and U.S. Reps. Josh Gottheimer, D-NJ, and Tom Reed, R-NY.
Rubio, who leads the U.S. Senate Small Business and Entrepreneurship Committee, thanked the backers of the proposal but noted that it provides less than $300 billion for small businesses, including another round of the Paycheck Protection Program (PPP) and more funds for Economic Injury Disaster Loans (EIDL).
"I applaud my colleagues for coming together to provide a COVID Relief Framework, including a much-needed second round of Paycheck Protection Program loans for small businesses,"  Rubio said. "However, it is important to note that at its current level, the proposal barely provides enough to fund a second round of Paycheck Protection Program loans, and does not provide sufficient funds to help small businesses, restaurants, entertainment venues, and others to help them weather the second wave.
"Democrat congressional leaders held small businesses and their employees hostage for months, so I am encouraged that some of my Democratic colleagues are stepping forward to provide long overdue assistance," Rubio continued. "I look forward to working with my colleagues to pass additional relief as soon as possible."
Scott on the other hand was far blunter in his opposition, saying that the proposal sends too much federal funds to state governments.
"I'm very disappointed that a proposal from some of my colleagues today apparently includes provisions that spends hundreds of billions of dollars in taxpayer money to bail out wasteful states when we don't even know how much is still unspent from the previous coronavirus response packages that Congress passed earlier this year," Scott said. "I've reached out to every governor to learn exactly how this money has been spent, and most have refused to give us any information. It's time we get serious about where taxpayer money is going, and reject unnecessary state bailouts.
"The liberal governors who refuse to open their states or spend taxpayer money wisely are seeing high numbers of unemployment. But what they don't want you to know is that state and local governments' projected revenue shortfalls due to the coronavirus have not come to fruition – which is a great thing. Revenue collections in many states exceeded their initial projections, and most states will be in a strong position to get through this pandemic without more federal aid. Again, that's great news for our country," Scott added.
In the meantime, McConnell said he is open to another stimulus package but is pushing for something around $500 billion while Pelosi is calling for $2.2 trillion.
Congress needs to pass a budget by December 11 to avoid a federal shutdown.
Reach Kevin Derby at kevin.derby@floridadaily.com.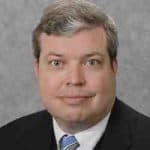 Latest posts by Kevin Derby
(see all)