Florida's two U.S. senators–Republicans Marco Rubio and Rick Scott–came out swinging at the Biden administration's announcement that it will rejoin the United Nations (U.N.) Human Rights Council.
U.S. Sec. of State Henry Blinken weighed in on Monday on why the administration wanted the U.S. to rejoin the council.
"When it works well, the UN Human Rights Council shines a spotlight on countries with the worst human rights records and can serve as a beacon for those fighting against injustice and tyranny," Blinken posted on Twitter. "That's why the U.S. is back at the table.
"The UN Human Rights Council is flawed and needs reform, but walking away won't fix it. The best way to improve the council, so it can achieve its potential, is through robust and principled U.S. leadership," he added.
Rubio, who sits on the U.S. Senate Foreign Relations Committee, said on Monday that he opposes rejoining the council.
"The UN Human Rights Council was created to address the world's most pressing human rights challenges, promote the fundamental rights of all people, and assist in holding accountable those responsible for human rights violations. Tragically, the council has become a place for despotic regimes to come together and receive international cover to continue to commit their horrific abuses and focus their efforts on targeting Israel." Rubio said. "Current members include China, where the Chinese Communist Party is committing genocide against Uyghur Muslims and other minorities in Xinjiang; Russia, where those who oppose Putin are poisoned or killed; Venezuela, where Maduro's narco-dictatorship has committed crimes against humanity; and Cuba, where medical professionals are trafficked by the regime as part of so-called 'foreign medical missions.'
"The Human Rights Council is a broken institution that makes a mockery of human rights," Rubio continued. "Administrations on both sides of the aisle have failed to push for serious reforms of the council, and the Biden Administration should accept the reality that, as long as the world's worst human rights violators sit on this council, reform is simply not possible and the council will never fulfill its mission. President Biden should not give any shred of credibility to this body and instead focus U.S. efforts on working with democratic allies to press for accountability and justice for these brutal regimes and advance the protection of human rights everywhere."
Scott also opposed the decision.
"Time and time again, the UN Human Rights Council has contradicted its own mission and refused to promote and protect human rights around the world. They have proven to be nothing more than a UN-sanctioned club that spends most of its time targeting our ally, Israel. The council has also refused to hold the Cuban regime accountable, given Nicolas Maduro, a murderous dictator who is committing genocide against his people, a seat at the table and ignored Communist China's campaign of genocide against the Uyghurs. As I've said before, their actions don't match their rhetoric, and re-engaging with them in any capacity would be a tragic mistake. The Biden Administration must make it absolutely clear that the United States stands for human rights and reject engaging with an organization that turns a blind eye to genocide," Scott said.
Reach Kevin Derby at kevin.derby@floridadaily.com.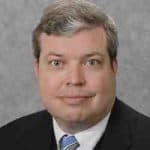 Latest posts by Kevin Derby
(see all)