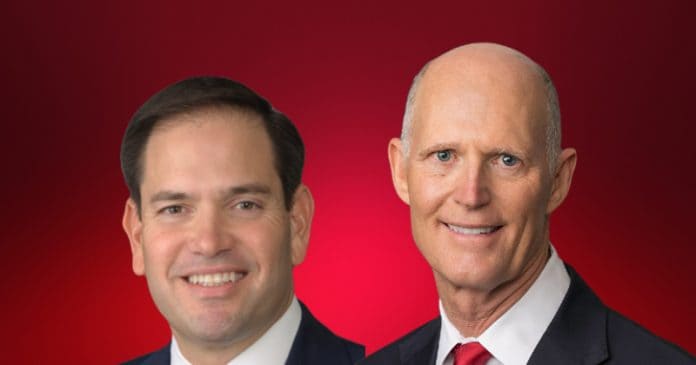 Florida's senators are championing a proposal to "help state and local governments stand up to the anti-Israel BDS movement, which seeks to delegitimize the Jewish state of Israel by inflicting economic damage and starve it of commerce."
Last week, U.S. Sen. Marco Rubio, R-Fla., brought back the "Combating BDS Act" with five Republican senators co-sponsoring it, including U.S. Sen. Rick Scott, R-Fla.
"Israel's opponents are using boycott, divestment and sanctions (BDS) as a hateful weapon to delegitimize the Jewish State and its allies. At a time when anti-Israel boycotts are popping up around the globe, the United States, Israel and our allies need new ways to defend against the evolving threat of economic warfare," Rubio's office noted. "The bill would increase protections for state and local governments in the U.S. that divest from, prohibit investment in, or otherwise restrict contracting with firms that knowingly engage in commerce-related or investment-related BDS activity attacking Israel, as well as persons doing business in Israel or Israeli-controlled territories.:
Rubio weighed in on why he introduced the proposal.
"The BDS movement is the single most destructive campaign of economic warfare against the Jewish state of Israel. Amid a rising tide of anti-Semitism, we must stand in firm solidarity with our closest democratic ally in the Middle East. This bill, which previously passed the Senate, would mark an important step toward bringing an end to the movement's discriminatory efforts," said Rubio.
"The anti-Israel boycott, divestment, and sanctions (BDS) movement is hateful, disgusting and fuels anti-Semitism – it has no place in our nation. I was proud to lead an effort as governor to show the world that Florida will not do business with those that boycott Israel. This good bill will continue that work by ensuring state and local governments have full authority to cancel or deny funding to organizations that support the BDS movement. I will always stand with our Jewish community and fight the BDS movement and anti-Semitism wherever it is found," said Scott.
The bill was sent to the U.S. Senate Banking, Housing, and Urban Affairs Committee. So far, there is no companion measure in the U.S. House.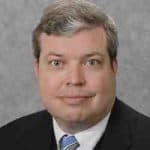 Latest posts by Kevin Derby
(see all)