Members of the Florida delegation in both chambers on Capitol Hill are continuing their efforts to put more pressure on Iran for the disappearance of Robert Levinson, a Florida resident who has been missing in that Middle Eastern nation for 13 years.
This week, U.S. Sens. Marco Rubio, R-Fla., and Rick Scott, R-Fla., and U.S. Rep. Ted Deutch, D-Fla., the chairman of the U.S. House Middle East and North Africa Subcommittee, wrote President Trump, calling upon the administration to continue fighting for the released of all American hostages held by Iran including Levinson.
"We write to you with concern regarding American hostages in Iran, including former FBI agent Bob Levinson, the longest-held hostage in U.S. history. As tensions remain high with the terror-sponsoring regime in Tehran, we ask that you ensure the release of American citizens held in Iran, including Bob Levinson, Siamak and Baquer Namazi, and others, remain a priority for your administration. It is important for the U.S. government to do everything in its ability to fully support these American families and to help bring their loved ones home," the members of the Florida delegation wrote.
"In November 2019, Iranian leadership acknowledged, for the first time, that Bob has an 'ongoing case' before the Revolutionary Court in Tehran," they added. "However, further information has yet to be provided on his whereabouts and other details concerning his status. While you continue to assess U.S. policy towards Iran, we urge you to use the full weight of the U.S. government, and other international channels, to ensure the release of hostages remains a top priority. We also encourage you to apply maximum pressure on the Iranian regime until all American hostages are freed.
"We appreciate your commitment and the efforts of your administration to bring home these American citizens and reunite them with their families. Bob cannot be left behind. It is time that he and all other American hostages are brought home," they wrote in conclusion. "Thank you for your attention to this timely matter."
Last year, Rubio joined Democrat U.S. Sens. Chris Coons of Delaware, Patrick Leahy of Vermont and Bob Menendez of New Jersey to bring out the "Robert Levinson Hostage Recovery and Hostage-taking Accountability Act" which "cements in place programs to address hostage-taking, and gives the United States government new tools to rescue hostages and punish their captors."
"The United States must do all that we can to ensure that our citizens taken hostage or wrongfully detained abroad, such as my constituent Bob Levinson who went missing in Iran 12 years ago, are brought home and reunited with their loved ones," Rubio said. "This bipartisan legislation will strengthen coordination within the Executive Branch to facilitate the return of American hostages and to hold foreign government officials accountable for their role in taking American citizens hostages. I join my colleagues in reaffirming our commitment to bringing back home Bob Levinson and the countless other American prisoners around the world."
The bill sanctioned individuals who take Americans hostage, elevates the Special Presidential Envoy for Hostage Affairs to the rank of Ambassador and creates an inter-agency Hostage Recovery Fusion Cell and a Hostage Response Group.
Over on the other side of Capitol Hill, Deutch introduced the House version with more than a dozen House members, including U.S. Rep. Mike Waltz, R-Fla., backing it.
"Americans, like my constituent Bob Levinson, are being held as hostages in countries around the world," Deutch said when he introduced the bill. "Bringing Americans home must be a priority, and countries that engage in hostage-taking must know that the United States will continue to bring pressure on those who engage in this despicable practice. We introduce this bill named in Bob's honor to elevate our efforts to return American hostages and give the administration more tools to pressure countries to return Americans to their families."
"With this legislation, we're calling on our colleagues here in Congress, the administration, and the American people to join us in putting these rogue regimes and terrorist hostage takers on notice," Waltz said. "Until now, there's not been a significant downside or cost to taking an American hostage. This bipartisan legislation would raise the costs and increase the pressure on those who dare take American citizens hostage."
So far, the two bills have not seen much traction with both currently in committee.
The Florida delegation has worked together in recent years to pass resolutions in both chambers of Congress demanding Iran offer more assistance in getting Levinson back home. Levinson worked for the FBI and DEA went missing in 2007 during a private investigation case in Iran involving cigarette smuggling. Back in 2013, the Associated Press ran a story insisting Levinson worked for the CIA.
Reach Kevin Derby at kevin.derby@floridadaily.com.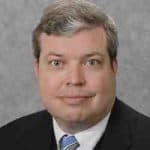 Latest posts by Kevin Derby
(see all)