 Five members of the Florida congressional delegation have been invited to join the White House's panel on economic recovery.
Every Republican in the U.S. Senate outside of U.S. Sen. Mitt Romney, R-Utah, who voted to remove President Donald Trump from office earlier this year, were named to the panel including U.S Sens. Marco Rubio, R-Fla., and Rick Scott, R-Fla.
"I am proud of the bipartisan work I spearheaded to create the Paycheck Protection Program and provide a much needed lifeline to our small businesses, which will be critical to restarting our economy," Rubio, the chairman of the U.S. Senate Small Business Committee, said. "It is unsustainable to keep our economy ground to a halt, but we cannot flip a switch and expect things to magically return to normal. Restarting the greatest economy in the world will require a methodical, comprehensive approach that takes into account public health and safety conditions across the country. We will only have one shot to get this right."
"Glad to a part of Donald Trump's White House Task Force on reopening the economy," Scott posted on Twitter. "While we remain focused on combating the coronavirus, we must start laying out steps to get our economy back."
The White House also asked three members of the Florida delegation in the U.S. House–U.S. Reps. Ted Deutch, D-Fla., Matt Gaetz, R-Fla., and Stephanie Murphy, D-Fla.–to join the pnale.
"Communities across the country are reeling from the devastating impact of this public health emergency. Millions have lost their jobs, small businesses are struggling or shuttering, thousands of cities will face massive budget shortfalls. For my unemployed constituents and the small business owners in my district, the economic toll is disastrous. The lasting impact of this pandemic will be wide and deep and extend for years," Deutch said on Thursday.
"Throughout this crisis, I have maintained that science must inform our decisions and public health experts must drive our policies. Social distancing and safer-at-home policies have proven effective to flatten the curve, thereby protecting the most vulnerable among us and slowing the rate of new patients in hospitals. But we aren't out of the woods yet, and we must not lift current safety guidelines prematurely or be afraid to reimpose them if necessary to keep our country safe," Deutch continued.
"Now is the time to prepare an economic recovery plan to restart the great engine of the American economy. This timeline for reopening our economy must be tied to benchmarks backed by public health data; the health of our communities must be paramount. We all look forward to the day when businesses can reopen, workers go back to their jobs or find new opportunities, schools and community centers will resume, and our lives can return to some semblance of normalcy," he added.
"I look forward to working with this bipartisan group of lawmakers and the White House to help get our country back on its feet in the safest way possible, one that is guided by science and sound public health principles," Deutch said in conclusion.
Gaetz, a close ally to Trump, said he would use his new post to back the president's agenda.
"I'm extremely honored to be named to President Trump's Opening Up America Again Congressional Group. I will be working closely with President Trump and his administration to reopen our nation and reignite the economic vitality our country has enjoyed under his leadership. I have full confidence in President Trump as he leads our nation through this pandemic. I'm excited to serve on this new task force and look to advancing his America First vision for our great nation as we work to build an even brighter future for all Americans," Gaetz said.
"While I disagree with the president on a vast array of issues, my job is to put politics aside and advocate for my constituents. So when the president of the United States asked me to help guide our nation's economic recovery from the COVID-19 crisis, I wanted to make sure Central Florida had a seat at the table," said Murphy.
"I'll use this opportunity to inform the president about the unique economic conditions facing Central Florida and then work with my colleagues in the House and Senate to ensure our response prioritizes working families and struggling businesses, especially small businesses. I'll also keep holding this administration accountable for any mismanagement or delay in getting aid to Central Florida families, and I'll work tirelessly with both parties to ensure our country emerges from this pandemic with an economy that is stronger and more resilient," said Murphy.
Reach Kevin Derby at kevin.derby@floridadaily.com.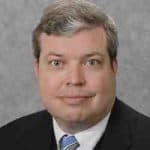 Latest posts by Kevin Derby
(see all)