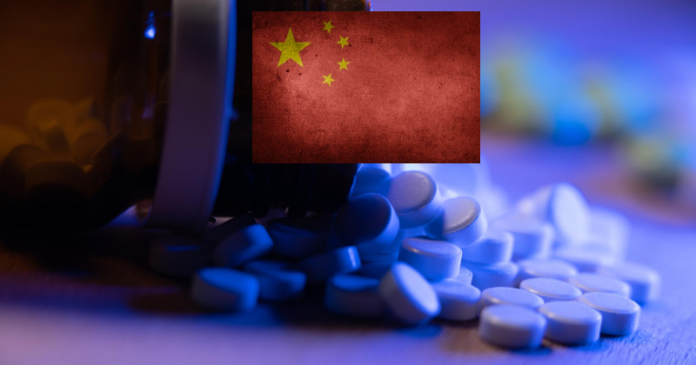 This week, Florida's U.S. senators–Republicans Marco Rubio and Rick Scott–sent a letter to U.S. Secretary of State Anthony Blinken urging him to hold China accountable for its role in the opioid epidemic.
The letter urges the administration to immediately implement sanctions and bring charges against Chinese officials and companies involved in the production of fentanyl precursors.
"Thus far, the Biden Administration seems content on waiting for the Chinese Communist Party to agree to cooperate with U.S. law enforcement while American families continue to be harmed," Rubio's office insisted.
Other signers included Republican U.S. Sens. Mike Braun of Indiana, Kevin Cramer of North Dakota, Josh Hawley of Missouri and Pete Ricketts of Nebraska.
The letter is below.
Dear Secretary Blinken:
We write to urge you to take immediate steps to hold accountable those actors in the Chinese Communist Party (CCP) responsible for facilitating the production and trafficking of fentanyl, and its precursors, into the United States. Countless Americans have died from fentanyl and synthetic opioids manufactured in Mexico with precursors and inputs produced in the People's Republic of China (PRC). While the United States should continue to prioritize stopping the flow of fentanyl across our vulnerable southern border, we must support those efforts by eradicating the fentanyl trade at its source: China.
As such, we are dismayed by Nicholas Burns', the U.S. Ambassador to the PRC, recent remarks that "the government here in Beijing is not contributing to [the fentanyl] problem." He is clearly repeating the Communist Party's talking points and ignoring years-long obstruction and inaction on the part of the CCP in enforcing its own counternarcotic laws, much less international narcotics regulations. It is evident that Beijing has been an unwilling partner in our fight to end the fentanyl crisis.
In 2018, CCP General Secretary Xi Jinping announced that the PRC would add the entire class of synthetic opioids, including fentanyl, to its list of controlled drugs. However, it refuses to stop the production of fentanyl precursors, which Chinese companies continue to supply to the cartels. Not only has the CCP officially suspended all counternarcotics and law enforcement cooperation with the United States since August 2022, they have also refused to act against individuals sanctioned by the United States for connections to fentanyl trafficking activities. For example, in 2020, the Treasury Department sanctioned Zheng Fujing and Zheng Guanghua, the leaders of the Zheng Cartel, as well as Global United Biotechnology Incorporated, for their involvement in fentanyl trafficking and distribution. To date, Chinese law enforcement authorities have taken no action to apprehend these criminals.
As the opioid epidemic continues to destroy families and kill tens of thousands of Americans, we cannot rely on a regime that multiple observers and experts believe subordinates its counternarcotics cooperation to its geostrategic goals. The CCP, which has openly declared its desire to transform the international system and establish itself as global hegemon, benefits from an America weakened by fentanyl. We also know that the Communist regime has absolute control over China and Chinese firms. It would be foolish to believe the CCP is willing to cooperate with us to counter narcotics trafficking. As such, we urge you to take the following steps to hold the CCP, and Chinese companies, accountable for their role in supporting the opioid epidemic:
Add the PRC to the list of Major Drug Transit or Major Illicit Drug Producing Countries, as required by the Fentanyl RESULTS Act.
Impose sanctions against any official in the CCP's Central Political and Legal Affairs Commission and the PRC's Ministry of Public Security, as well as any others you deem necessary, for ties to fentanyl precursor producers and traffickers and determine if such ties warrant anti-corruption sanctions mandated by the Global Magnitsky Human Rights Accountability Act.
Designate the Bank of China, and other Chinese financial institutions, with ties to ongoing efforts to evade U.S. counternarcotics sanctions under the Foreign Narcotics Kingpin Designation Act and Fentanyl Sanctions Act.
Impose additional sanctions and charge Chinese companies found responsible for supplying fentanyl precursor chemicals to Mexican cartels, as the Treasury Department has done as recently as April 2023.
Taking these common-sense measures is critical. We urge you to act on them immediately. We thank you in advance for your consideration of this matter.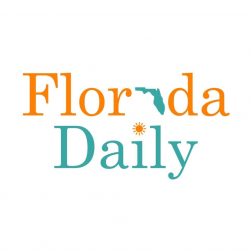 Latest posts by Florida Daily
(see all)