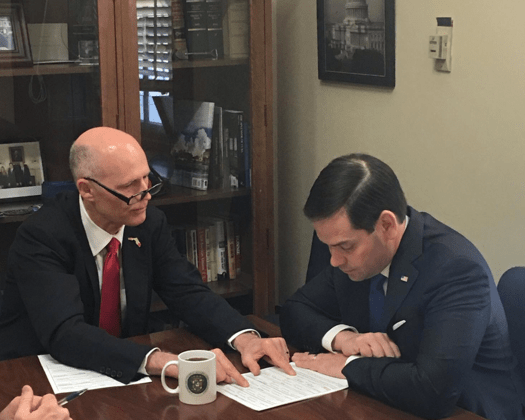 On Tuesday, the U.S. Senate passed a $1 trillion infrastructure bill over the opposition of both senators from the Sunshine State.
After months of negotiation, the bill cleared the Senate on a 69-30 vote with 19 Republicans, including U.S. Senate Minority Leader Mitch McConnell, R-Ky., voting with the Democratic majority.
U.S. Senate Majority Leader Chuck Schumer, D-NY, insisted the bill "will revitalize America's infrastructure and give people, businesses and our economy the tools to succeed in the 21st century" and "will deliver the most robust injection of funds into America's infrastructure in decades."
"I was proud to support today's historic bipartisan infrastructure deal and prove that both sides of the political aisle can still come together around commonsense solutions. By promoting sensible, collaborative legislation, we have shown that the Senate still works as an institution. This is an important achievement for Kentucky and the American people," said McConnell. "Communities all across the Commonwealth will benefit from this bill, which will provide critical federal resources to assist the state in updating our highways, bridges, airports, broadband, and clean drinking water. Through today's actions, we will be more competitive on the global stage and primed for broad-based economic growth."
Florida's two senators joined most of the Republican caucus in opposing the proposal. Both of Florida's senators also voted against the $3.5 trillion budget proposal backed by Schumer and Senate Democrats which cleared on a 50-49 party-line vote this week.
"I support investing in roads, bridges, broadband, and efforts to mitigate against sea-level rise, and I hoped there would be a bill I could vote for," U.S. Sen. Marco Rubio, R-Fla., said. "But this bill was negotiated in secret, rushed through the process without meaningful opportunities to have input, and adds a net increase of $350 billion to the national debt. I can't vote for a bill like that."
"Families in Florida and across our nation are struggling with higher prices on gas, groceries and everyday goods thanks to President Biden's raging inflation crisis and Democrats' socialist agenda of handouts and reckless spending. We know that reckless government spending fuels inflation, but even as America nears $30 trillion in debt, President Biden, Chuck Schumer and Nancy Pelosi are letting Bernie Sanders lead them in $5.5 trillion in even more reckless spending. Bernie Sanders' budget puts American families on the hook for his socialist agenda, further fueling inflation as it grows America's debt to $45 trillion over the coming decade," said U.S. Sen. Rick Scott, R-Fla.
"The Democrats have made clear that they don't care about the impacts of their spending on American families – if it takes higher taxes, even more inflation and crippling federal debt that mortgages the futures of our kids and grandkids, Democrats say, 'so be it.' We can't afford this and families can't afford even more inflation. We need to make Washington work for Florida families. That's why I am fighting for amendments to protect families from rising inflation and tax hikes, hold Congress and the Biden administration accountable for its reckless spending and put America on a sustainable path for future success," Scott added.
Despite his opposition to the bills, Scott was able to get his amendment to ensure that federal dollars are not sent to Hamas, Palestinian Islamic Jihad and other terrorist groups included without opposition. Scott's amendment would also add additional sanctions to those terrorist organizations.
"Earlier this year, we saw Hamas rockets rain down on Israel for 11 straight days. Children, like five-year-old Ido Avigal, died in these attacks. In the face of these tragic attacks, we saw Democrats in Washington stand with Hamas and resist needed action to hold these terrorists accountable. We can't stop fighting for Israel. We must stand strong with our ally and against the horrific anti-Israel rhetoric. I am proud that the Senate adopted my amendment today to keep U.S. taxpayer dollars out of the hands of Hamas terrorists and allow for more sanctions on those who wish harm to Israel," Scott said.
Reach Kevin Derby at kevin.derby@floridadaily.com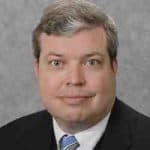 Latest posts by Kevin Derby
(see all)