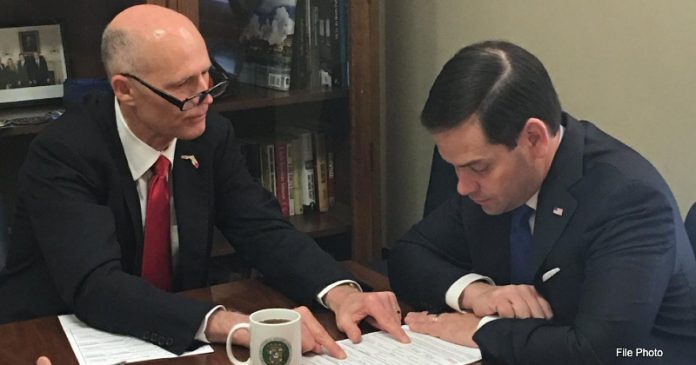 After more than 24 hours of debate and voting on amendments this past weekend, the U.S. Senate passed the "Inflation Reduction Act" backed by Democrats on the narrowest of margins.
The measure, which includes more than $700 billion in spending, cleared the Senate with Vice President Kamala Harris breaking a 50-50 tie. Every Democrat in the chamber voted for the bill while every Republican, including U.S. Sens. Marco Rubio and Rick Scott of Florida, voted against it.
Proponents of the bill say it will help with the battle against climate change, lower drug costs and will make corporations pay their fair share of taxes while opponents of the proposal insist it will add more spending while doing nothing to solve these problems.
"There isn't a single thing in this bill that helps working people lower the price of groceries, or the price of gasoline, or the price of housing, or the price of clothes. There isn't a single thing in this bill that is going to keep criminals in jail. There isn't a single thing in this bill that is going to secure our border. And those happen to be the things working people in this country care about," Rubio said on Sunday after the bill was passed.
"After helping Joe Biden drive America into a recession and create the highest inflation in 40 years, Senate Democrats just doubled down on their attacks by targeting seniors, job creators and every American family. With their new reckless tax-and-spending spree, Democrats have launched a war on seniors and a wa on American jobs that hikes taxes and will result in far fewer life-saving drugs. Worse still, with a supersized IRS that just got $80 billion more in its budget to hire 87,000 more agents, Joe Biden's federal government is coming after every penny you have with more audits. The Democrats' radical socialist agenda of bigger government and higher taxes isn't working. The only thing that will come from this is even more spending, higher taxes and more inflation," Scott said.
"The Democrats are destroying our country, killing retirements and crushing the American Dream for millions, but they don't care. This is a sad day for the country, but I will never stop fighting for Florida families and to put an end to Joe Biden's failed agenda," Scott added.
The U.S. House is expected to vote on the measure on Friday.
U.S. Rep. Val Demings, D-Fla., who is expected to easily win the Democratic primary to challenge Rubio later this month, said she will back the bill, insisting it will save the average Florida family $1,250.
"Experts and economists say that the Inflation Reduction Act will save Florida households thousands of dollars. This bill will reduce the cost of prescription drugs, make health insurance more affordable, cap out of pocket costs, reduce your energy bill, reduce the federal deficit, and bring down inflation. As the daughter of a maid and a janitor, every dollar mattered in our household, and I'll always fight to protect working families," Demings said.
"This deal builds on work I did in the House to allow Medicare to negotiate down the cost of prescription drugs, and to bring down energy costs and create great new jobs by fighting climate change," she added. "Senate Republicans tried and failed to block this legislation because it takes on their biggest backers: prescription drug companies, fossil fuel companies, and billionaire tax cheats. I'm going to put Florida families first, and support policies to bring down costs for working people even if it cuts into the profit margins of these special interests. I'm proud to vote today to bring down costs for working Floridians."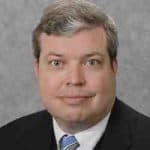 Latest posts by Kevin Derby
(see all)