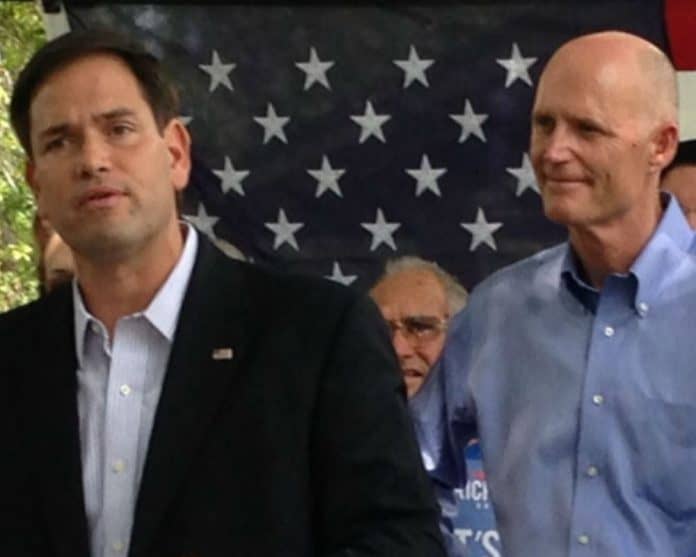 On Thursday, with both of Florida's senators voting no, the U.S. Senate agreed with the U.S. House on suspending the debt limit for two years and sending a $1.37 trillion budget with $738 billion going to defense to President Donald Trump.
The Senate backed the budget deal on a 67-28 vote. Florida Republican U.S. Sens. Marco Rubio and Rick Scott voted against the agreement which had the support of the White House and U.S. House Speaker Nancy Pelosi, D-Calif. The budget proposal passed on a 284-189 vote last week.
Both Rubio and Scott tipped their cards this week and said they would vote against the budget when it came before the full Senate.
"One thing that I find amazing is that in a town in which Republicans and Democrats can't agree on anything, the one thing they agree on is running up the debt and spending a bunch of money," Rubio said this week. "It's a tough deal, I can't support it and let me tell you three reasons why: The first is that I always thought the caps were dumb to begin with because we were capping defense spending which is the core of what the federal government consists for and it doesn't do the discretionary spending, the money Congress appropriates is not what is driving up, so that's the first problem I have.
"The second problem I have with this deal is that it allows the debt limit, I don't know how this happened, but they allowed the debt limit to be used as leverage. Nancy Pelosi wasn't going to default on the debt limit, but we shouldn't allow it to be used as leverage to run up our debt even further and that is what she did," Rubio added.
"The third is, frankly, it is a deal that lies to the American people. It tells them, 'Well we are going to pay for all of this by some things we are going to do in the future.' But those things are never going to happen. It's an accounting gimmick and it is a lie," Rubio continued.
Scott wrote a piece for the Washington Examiner on Thursday, slamming the agreement for raising the national debt.
On Thursday, Scott teamed up with three fellow former governors now serving in the Senate to issue a joint statement against the budget deal.
Joining Scott were U.S. Sen. Mitt Romney, R-Utah, U.S. Sen. Tom Carper, D-Del., and U.S. Sen. Joe Manchin, D-WV.
"We want to thank our colleagues, Chairman Shelby and Ranking Member Leahy, for all the work they and their staffs did to put this package together. We recognize that theirs was not an easy task, and we're grateful that they were willing to work so hard to put it together. Having said that, as former governors, we were responsible for setting a budget each year that was fiscally responsible to fund our priorities," they said. "That's why today, we, as U.S. senators, cannot bring ourselves to vote for this budget deal that does not put our country on a fiscally sustainable path. We cannot continue to ignore the fact that our country's $22 trillion national debt is dangerous and unsustainable. We did not run our states this way, and it's why, now as U.S. Senators, we feel strongly that we must lead by example and say that this is not the way to run our country either."
Reach Kevin Derby at kevin.derby@floridadaily.com.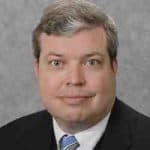 Latest posts by Kevin Derby
(see all)