Both of Florida's U.S. senators threw their support behind the chamber's version of the National Defense Authorization Act (NDAA) this week.
On Thursday, the NDAA, which tops $740.5 million, cleared the Senate on a 86-14 vote.
U.S. Sen. Marco Rubio, R-Fla., backed the NDAA which included his "United States-Israel Security Assistance Authorization Act."
"I am proud to support this year's defense bill, which provides a well-deserved raise for our men and women in uniform and will ensure significant federal funding for military construction projects across the state of Florida," Rubio said. "The legislation includes federal funding for the next phase of Gulf Range Modernization and funding to ensure Tyndall Air Force Base makes a full recovery from the damages suffered as a result of Hurricane Michael. It also contains funding for Florida's key military installations that are critical to our national security and military readiness."
Rubio's office showcased the following components that Florida's senior senator included in the NDAA:
$15 million for the Gulf Range Modernization and the next phase in the Gulf Test Range telemetric modernization process
Industrial capacity vulnerability study that requires the Secretary of Defense to do a study of the DoD supply chain dependence on foreign pharmaceuticals
Joint Interagency Task Force-South (JIATF-S) Operations Center Facility Planning and Design to provide $8 million for the planning and design of a Category 5 hurricane-rated Command and Control facility to enable consistent drug interdiction operations managed by JIATF-S
Development and deployment of secure 5G networks based in open-standards to compete with our adversaries
Authorizes U.S. security assistance to our strongest ally in the Middle East, Israel, to ensure Israel has what it needs to defend itself from conventional and emerging threats
Tyndall Air Force Base: The FY21 NDAA gives guidance on the continuing reconstruction of the base.
Hurlburt Field: $83.1 million for military construction; $44.8 million to build a Special Operations Forces Special Tactics Operations Facility; and $38.3 million to build a Special Operations Forces Combat Aircraft Parking Apron.
Army Reserves in Gainesville: $36 million to build Environmental Control System Warehouse.
Panama City: The FY21 NDAA transfers 1.23 acres of land from the Department of the Interior to the Secretary of the Navy.
Rubio, currently the acting chairman of the Senate Select Committee on Intelligence, also noted the Intelligence Authorization Act for Fiscal Year 2021 (IAA) was included in the NDAA.
"Last month, the Senate Intelligence Committee passed the IAA for Fiscal Year 2021 in overwhelming bipartisan fashion, and I applaud my Senate colleagues for supporting this critical legislation as part of the FY 2021 NDAA," Rubio said. "Our nation continues to face ever-expanding threats from hostile foreign actors, including China, Russia, Iran, and North Korea. It is vital that our Intelligence Community has the necessary resources, authorities, and personnel to protect America's national security, and the Senate Intelligence Committee's strong, bipartisan legislation does just that. Our bill also increases government efficiency and represents comprehensive congressional oversight to ensure that these tools are executed responsibly and cost-effectively."
U.S. Sen. Rick Scott, R-Fla., also backed the NDAA, noting that it includes a 3 percent pay raise for the troops and contains his "Secure U.S. Bases Act" and his amendment "to help keep oil drilling off Florida's coasts by recognizing the importance of the Gulf Test Range, which is currently used for vital military testing and training and is critical to our national security."
Back in March, Scott brought out the "Secure U.S. Bases Act" a proposal to reform how foreign nationals are trained at American bases. U.S. Sen. Joni Ernst, R-Iowa, is cosponsoring the bill in the U.S. Senate while U.S. Rep. Michael Waltz, R-Fla., is championing the bill in the U.S. House with the support of U.S. Rep. Matt Gaetz, R-Fla.
"The Secure U.S. Bases Act requires a thorough vetting process before a foreign student enters the U.S.; creates a special, limited visa for foreign students; and establishes a review process so that DOD is not operating training programs in the U.S. that would be better operated abroad," Scott's office noted.
The terrorist behind the December attack was a lieutenant in the Saudi Arabian Air Force who was training at NAS Pensacola. Back in May,  reports emerged that the terrorist was in contact with a suspected al Qaeda operative.
"This year's National Defense Authorization Act is a great win for our national security. As threats around the world continue to grow – including the threat from Communist China – it's imperative we are providing our brave men and women in uniform the resources they need to protect our nation and our allies. I'm proud my Secure U.S. Bases Act was included in the NDAA, which will make sure foreign military students training at U.S. bases are thoroughly vetted and monitored and that our troops are protected. This is a huge step to ensuring the safety of our military members and their families so we never have to experience a tragedy like NAS Pensacola again," Scott said.
The U.S. House passed its version of the NDAA this week. President Donald Trump has threatened to veto the NDAA as both versions change the names of military bases honoring Confederate generals.
Reach Kevin Derby at kevin.derby@floridadaily.com.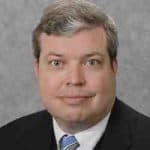 Latest posts by Kevin Derby
(see all)