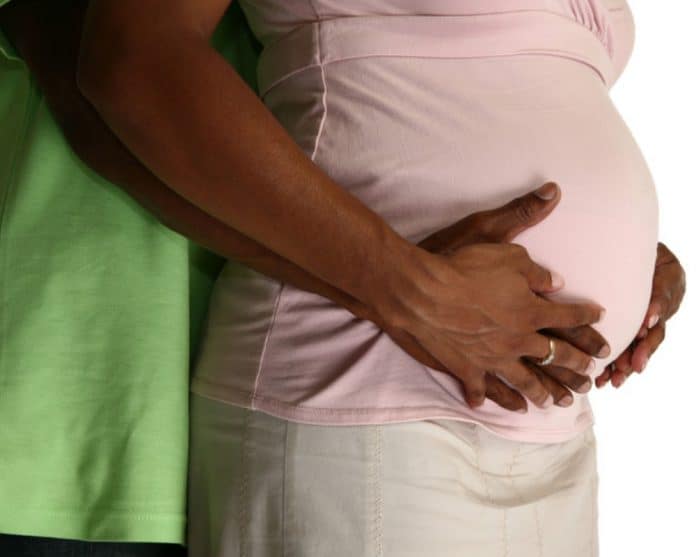 Florida's two U.S. senators–Republican Marco Rubio and Democrat Bill Nelson–are calling on the U.S. Department of Health and Human Services (HHS) to focus more on maternal mortality and calling for new strategies to deal with the problem.
This week, more than a dozen senators, including Rubio and Nelson, signed on a letter to U.S. HHS Sec. Alex Azar and Centers for Medicare and Medicaid Services (CMS) Administrator Seema Verma to highlight "the racial and ethnic disparities in maternal and infant health in the United States" and get "additional information about what the administration is currently doing to reduce infant and maternal mortality rates, and what some providers have done to improve health outcomes."
"From 2000 to 2014, the rate of maternal mortality, defined as the death of a woman while pregnant or during the one-year period following the date of the end of pregnancy, increased by 26 percent in the United States. This troubling trend makes the United States an outlier among every other developed country. We write to you to request that your Department and Agency focus on strategies to reduce maternal mortality rates in the United States, including for pregnant women and mothers enrolled in Medicaid and the Children's Health Insurance Program (CHIP)," the senators wrote.
"Racial and ethnic disparities in maternal and infant health are especially of concern. African-American women are three to four times more likely to die from pregnancy-related causes as compared to other women in the United States," the senators added. "The mortality rate among African-American infants is more than two times higher than other infants. American Indian and Alaskan Native women also fare worse than white women with approximately twice as many pregnancy-related deaths per 100,000 live births. Research indicates that numerous factors may contribute to these glaring health disparities, including barriers to accessing necessary pre- and post-natal care, a growing prevalence of chronic conditions, maternal stress, inadequate training for health care providers, racial bias, and social determinants of health. We therefore also ask that you review existing data and provide us with recommendations about what can be done at the federal, state, and local levels to reduce mortality and improve health outcomes for all mothers and their children, regardless of their racial and ethnic background, income level, or educational attainment.
"The frustration and urgency over the high rate of maternal mortality is compounded by research determining that roughly 60 percent of maternal deaths in the United States could be prevented through improvements for individual patient care and education, standardized protocols, and timely interventions. Moreover, the Agency for Healthcare Research and Quality determined that severe maternal mortality rates may be higher in some hospitals compared to others, indicating that some hospitals have developed ways to better prepare for pregnancy-related complications that could be  adopted nationwide. Although some states have taken significant steps to overcome training, education, and system barriers to reducing maternal mortality, not all hospitals and birth centers have implemented common protocols and comprehensive quality measures to help ensure safe labor and delivery, prenatal and postnatal care.  Where protocols exist, they may not be integrated into health care delivery systems and hospitals; systems of accountability and support for patients and clinicians are often lacking. Furthermore, programs to address the social determinants of health beyond the clinic can sometimes be important to ensure that women are getting the care they need, when they need it," they continued.
The senators asked six questions which they requested answered by November 1.
"1. When controlling for health, socio-economic and other key factors such as the fact that individuals in Medicaid are often poorer, sicker, and more likely to suffer from the effects of health disparities, what is the rate of maternal and infant mortality for individuals covered by Medicaid and CHIP?  Are there limitations or inconsistencies in this data? If so, how can data quality be ensured?  If this data is unavailable, what are the barriers to collecting this data?"
"2. CMS has identified 13 maternal and perinatal health measures for voluntary reporting by state Medicaid and CHIP agencies. How many states are consistently reporting this data in 2018? How is this data being used to inform CMS guidance and policy development?"
"3. How many states have implemented a value-based payment approach and/or new maternal care delivery model (e.g. group prenatal care, maternity care homes, birth centers) to improve maternal and infant health outcomes? How have states used such payment approaches and models to track and improve the prevalence of poor maternal health outcomes, such as preeclampsia, cardiomyopathy, blood clots, hemorrhage, and depression, and associated risk factors?  Have certain value-based payment approaches or care delivery models resulted in improvements in the rate of occurrence and treatment of these conditions?"
"4. While CMS has issued guidance allowing state Medicaid programs to reimburse for the services of nurse-midwives and other maternal health professionals, uptake of these services remains low.  How do states and CMS evaluate the quality of prenatal and postnatal care provided by various types of health care providers?"
"5. Since 2000, what economic, social, and health policy factors may have contributed to the increase in maternal mortality rates?"
"6. What other initiatives are the Department of Health and Human Services (HHS) and CMS undertaking to reduce the rate of maternal mortality and morbidity, particularly in programs like Medicaid and CHIP?  For example, how does CMS collaborate with the Centers for Disease Control and Prevention on maternal mortality issues?  How does CMS use the information generated by maternal mortality review committees to inform the administration of Medicaid and CHIP?"
"We thank you for your attention to these important matters and we look forward to working with you to ensure the health of all mothers and their newborn children," the senators wrote in conclusion.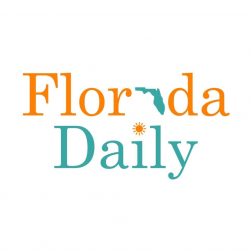 Latest posts by Florida Daily
(see all)