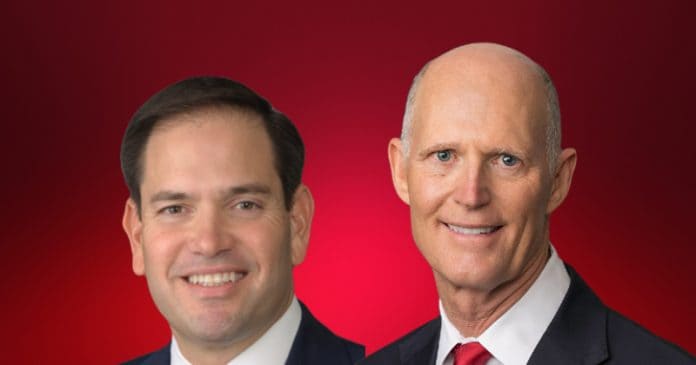 This week, U.S. Sen. Rick Scott, R-Fla., showcased his bill "requiring the Government Accountability Office to audit the military's current process for evaluating and granting religious exemptions for vaccination requirements."
Scott introduced the "Defending Religious Accommodations Act" at the start of the month with U.S. Sens. Mike Braun, R-Ind., Mike Lee, R-Utah, and Marco Rubio, R-Fla., as co-sponsors. The bill "would require the Government Accountability Office to take a deeper look into religious accommodations in the armed forces, to include the U.S. Coast Guard, and conduct an audit relating to the COVID-19 pandemic to ensure all applicable laws, policies and guidance are followed."
On Monday, Scott's office stressed the reasons why he introduced the proposal.
"Since the Department of Defense implemented its COVID-19 vaccine mandate, thousands of servicemembers citing religious objections have been discharged from the military for refusing the vaccine, and questions remain over the fairness and consistency of this process. Meanwhile, the military is facing a recruitment and readiness challenge reportedly underperforming by 23 percent of annual targets," Scott's office noted.
"The military's COVID-19 vaccine mandate has proven disastrous for America's military readiness and needlessly destroyed the lives and careers of thousands of brave servicemembers. Our brave men and women in uniform put their lives on the line to protect this great country and the thought that their sincere religious concerns are not being handled with fairness and impartiality is infuriating. My bill, the Defending Religious Accommodations Act, will require the Government Accountability Office to immediately launch a full investigation into how requests for religious exemptions are being handled, and force the Biden administration's appointees at the Pentagon to finally be held accountable. While our military is facing growing recruitment and retention issues, threatening America's national security and military readiness, the last thing we need is more harmful bureaucracy hurting our military members. I want to thank Senators Braun, Lee and Rubio for supporting this good bill and urge the rest of our colleagues to do the same," Scott said.
"It is outrageous enough that the young men and women who want to serve our nation are required to be vaccinated. And it is arguably more outrageous that these selfless individuals are being forced to receive the vaccination against their religious beliefs. It's time for the military to stop playing politics and focus on protecting our nation," Rubio said.
Scott's bill was sent to the U.S. Senate Armed Services Committee. So far, there is no companion measure over in the U.S. House.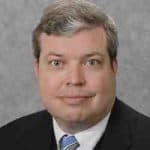 Latest posts by Kevin Derby
(see all)