This week, U.S. Sen. Rick Scott, R-Fla., showcased his resolution calling on the International Olympic Committee (IOC) to strip the 2022 Winter Olympics from China unless that nation quickly improves its human rights policy.
Scott's resolution, which he brought out last month, would urge the IOC to move the 2022 games to another country. U.S. Sen. Marco Rubio, R-Fla., is cosponsoring the resolution. So are Republican U.S. Sens. Marsha Blackburn of Tennessee, Mike Braun and Todd Young of Indiana, Tom Cotton of Arkansas and Jim Inhofe of Oklahoma.
"Communist China is committing genocide against the Uyghurs in Xinjiang, restricting the human rights of Hong Kongers, and threatening Taiwan. Communist China should not be allowed to host the 2022 Olympic Games while simultaneously running concentration camps, violating human rights and systematically oppressing the people of Hong Kong. The Olympic Games are an incredible opportunity to allow the world's best athletes to represent their countries and unite our nations, and under no circumstance should be hosted by one of the world's worst human rights abusers. I am proud to lead my colleagues to send a clear message to the IOC: stand up for freedom and urge Communist China to do the right thing, or find a new home for the 2022 Olympic Games," Scott said this week as he highlighted his resolution.
"The Trump administration formally determined the Chinese government and Communist Party is committing genocide against Uyghur Muslims and other ethnic minorities in Xinjiang, and the Biden administration has publicly confirmed that it is official U.S. government policy that genocide is occurring. It is insane that a country actively involved in egregious human rights abuses that amount to genocide would have the privilege of hosting the Olympics or any other international sporting event. China should be no exception. It is time to find a new location for the Olympics," Rubio said.
The resolution was sent to the U.S. Senate Foreign Relations Committee.
Reach Kevin Derby at kevin.derby@floridadaily.com.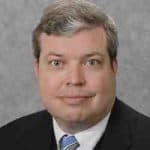 Latest posts by KEVIN DERBY
(see all)