Florida's two U.S. senators are backing U.S. Sen. Marsha Blackburn's, R-Tenn., "Transparency for Confucius Institutes Act" which would "require program participation agreements between Confucius Institutes, and American institutions that house them, to address the ways China exerts undue influence."
Blackburn brought out the proposal taking aim at the Chinese government-run Confucius Institutes last week and U.S. Sens. Marco Rubio, R-Fla., and Rick Scott, R-Fla., backed her legislation which would include the following: "clearly delineating between the Confucius Institutes' programs and their own Chinese language programs; locating an Institute apart from Chinese language, history, and cultural programs; removing the Chinese assistant director position from Institutes; subjecting the staff and professors to appropriate background checks; making the agreements publicly available online; removing the confidentiality section of agreements; including stronger language in the agreements to make it clearer that the U.S. school has executive decision-making authority."
Besides the two senators from Florida, so far, Blackburn has reeled in five other cosponsors from the Republican side of the aisle including U.S. Sen. Tom Cotton, R-Ark., and U.S. Sen. Ted Cruz, R-Tex.
"The Chinese government has no right to influence American education the way Confucius Institutes have for the past sixteen years," Blackburn said. "Those studying Chinese culture and language at schools like University of Memphis and Middle Tennessee State University ought to be alarmed that the Chinese government has made itself at home in their institutions. Confucius Institutes as they currently operate are an affront to academic freedom, and we should not bow to repressive Chinese propaganda systems. It is time to put some serious distance between Confucius Institutes and American universities."
"For far too long, the Communist Chinese government has attempted to infiltrate American universities through the disguise of the government-run Confucius Institute," Rubio said. "I've repeatedly raised concerns and educated universities, including those throughout Florida, that have had these agreements in place. This bill adds needed pressure on Confucius Institutes, and pushes universities to take responsibility in a way that's consistent with American and democratic values."
"We know Communist China is stealing our technology and trying to compete with us on the global stage," Scott said. "The Transparency for Confucius Institutes Act will curb the negative influence of Confucius Institutes to protect our universities and our national security."
The bill was sent to the U.S. Senate Health, Education, Labor, and Pensions Committee. So far, there is no counterpart over in the U.S. House.
Reach Kevin Derby at kevin.derby@floridadaily.com.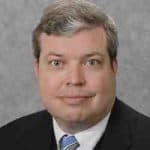 Latest posts by Kevin Derby
(see all)