Florida's two senators are urging the U.S. to get tougher with Iran.
U.S. Sen. Rick Scott, R-Fla., penned a piece which ran at Fox News at the end of last week in which he called for cracking down on Iran and supporting Israel. In the op-ed, Scott insisted Iran was behind drone attacks on a Saudi oil processing plant earlier in the month.
"While I visited Israel many times when I served as governor of Florida, my most recent trip gave me a clearer perspective on Israel's proximity to its enemies: Hamas, Hezbollah, ISIS and Iran," Scott wrote. "I visited nearly all of Israel's borders and one thing is clear: Israel is a country nearly surrounded by nations and terrorist groups that want it wiped off the face of the Earth. And Iran is leading that charge.
"Iran needs to know that acts of aggression against the United States or Israel will not be tolerated. Until the United States increases pressure on the Iranians, they will continue these attacks," Scott added. "We have to protect the safety and security of our military assets and our men and women in uniform in the region, as well as the security of our allies, especially Israel."
From his perch on the U.S. Senate Foreign Relations Committee, U.S. Sen. Marco Rubio, R-Fla., cheered the latest round of sanctions the Trump administration has put on Iran.
The U.S. Treasury Department's Office of Foreign Assets Control hit the Central Bank of Iran, the National Development Fund of Iran (NDF)and Etemad Tejarate Pars with sanctions for providing financial support to the Islamic Revolutionary Guards Corps (IRGC), the IRGC Qods Force (IRGC-QF) and Hizballah which are recognized as Foreign Terrorist Organizations (FTOs).
Like Scott, Rubio insisted Iran was behind the drone attacks, a point he made on national TV last week.
"There should be no doubt that Iran is responsible for the attacks on Saudi oil facilities, and so it is critical for the United States to continue to increase its maximum pressure campaign against the Iranian regime, including all financial enablers of its military aggression and terrorist activity," Rubio said on Friday. "The regime in Tehran must know it will face swift, severe and lasting consequences if until it stops destabilizing the region, exporting terrorism on a global scale, and directing proxies to threaten American troops and interests."
Reach Kevin Derby at kevin.derby@floridadaily.com.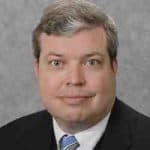 Latest posts by Kevin Derby
(see all)