 Florida's unemployment rate drastically lowered in August according to new statistics from the
Department of Economic Opportunity (DEO).
On Friday, DEO announced the unemployment rate in the Sunshine State dropped from 11.4 percent in July to 7.4 percent in August as 143,000 Floridians entered the job market. Across the nation, the unemployment rate stood at 8/4 percent last month.
"Florida's job creators have faced significant challenges this year, forcing many of them to make difficult strategic decisions; however, today's employment data reflects their commitment to Florida families," said Dane Eagle, the new executive director of the Florida Department of Economic Opportunity. "Under Governor DeSantis' leadership, I look forward to protecting Florida's business-friendly environment and working with our partners throughout the state to help improve the lives of Floridians, strategically invest in our communities, and transform Florida's economy for the future."
Florida lost 1,178,100 jobs from February to April 2020 and has since gained back more than half of the jobs lost: 631,600 jobs. The three industries losing the most jobs from February to April 2020, gained back 448,300 jobs from April to August 2020 with the leisure and hospitality sector regaining 278,500 jobs; professional and business services regaining 73,200 jobs; and education and health services regaining 96,600 jobs.
Lafayette County had the state's lowest unemployment rate last month at 3.4 percent, followed by Liberty County at 4.1 percent, Wakulla County at 4.2 percent, and Baker County, Gilchrist County and Union County which all stood at 4.4 percent each.
Osceola County had the highest unemployment rate in the state at 15.1 percent followed by Orange County at 11.6 percent, Broward County and Polk County which both stood at 9.3 percent each and Lake County at 8.8 percent.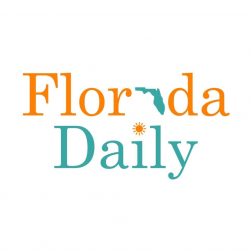 Latest posts by Florida Daily
(see all)