 Last month, the state unemployment rate moved from 7.3 percent in August to 7.6 percent in September.
The national unemployment rate stood at 7.9 percent in September.
"Our mission is clear. The Department will continue focusing on providing opportunities for Florida businesses to create jobs for families through strategic investments in communities and workforce development," said Dane Eagle, the executive director of the Florida Department of Economic Opportunity. "Under Governor DeSantis' leadership and with the support of local governments and our economic development partners, we look forward to the road ahead and rebuilding Florida's economy."
Florida lost 1,178,100 jobs from February to April 2020 and has since gained back more than half of them with 639,000 jobs. However, there are 451,100 fewer jobs in Florida now than in September 2020 and all major industries experienced negative over-the-year job growth including almost 235,000 jobs lost in the leisure and hospitality sector.
In September, Lafayette County had the state's lowest unemployment rate at 3.4 percent, followed by Wakulla County at 3.6 percent, Union County at 3.7 percent, Santa Rosa County at 3.8 percent and Gilchrist County at 3.9 percent.
Osceola County had the highest unemployment rate last month at 13.3 percent followed by Miami-Dade County at 13.0 percent, Orange County at 10.4 percent, Polk County at 8.4 percent, and Broward County at 8.2 percent.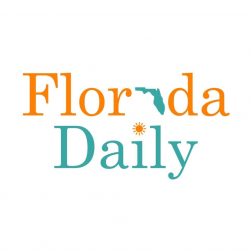 Latest posts by Florida Daily
(see all)