 With the Florida Legislature already holding committee meetings and getting ready for the regular session at the start of the new year, a new poll offers insight on where voters in the Sunshine State stand on top issues.
The University of North Florida (UNF) released a new poll on Thursday which looked at issues ranging from legalizing marijuana to immigration policy.
A solid majority–64 percent–of those surveyed favor legalizing marijuana for recreational use while 33 percent oppose it. There is a bit of a partisan divide as 73 percent of Democrats, 64 percent of voters outside the major parties and 54 percent of Republicans support recreational legalization.
Dr. Michael Binder, the faculty director of the Public Opinion Research Lab at UNF, offered some insights on the poll on Thursday.
"Though it's very unlikely a Republican Legislature will legalize recreational marijuana this session, it's fascinating that even a majority of Republicans support legalization," Binder said on Thursday.
Asked about requiring businesses to use E-Verify, a federal immigration database, to check workers' eligibility, 71 percent of Florida voters back the idea and 23 percent oppose it. Again, there is a bit of a partisan divide with 81 percent of Republicans, 70 percent of voters outside the major parties and 63 percent of Democrats supporting mandatory E-Verify.
Asked about allowing illegal immigrants to obtain drivers licenses, most Floridians–59 percent–oppose the idea while 38 percent back it. The partisan gap is far larger on this issue with 61 percent of Democrats behind the idea and 87 percent of Republicans against it.
"The bipartisan support for E-Verify could buoy this issue during session, but business interests are often opposed to state-level action on immigration verification systems," Binder said. "Republican opposition to allowing undocumented immigrants to obtain drivers licenses suggests this issue probably won't get addressed this session."
The poll of 669 registered Florida voters was taken from Oct. 14 through Oct. 20 and had a margin of error of +/- 3.8 percent.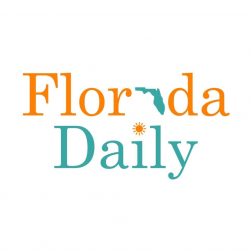 Latest posts by Florida Daily
(see all)