Members of almost 50 groups rallied in Tallahassee on Wednesday, calling on the Legislature to authorize dental therapists in the Sunshine State.
The effort was led by Floridians for Dental Access which led a "coalition, comprised of nearly 50 organizations with a wide swath of interests – from both right- and left-leaning think tanks, to community health centers, and local and state charitable organizations" looking to share "their perspective on how authorizing dental therapists in Florida would address the dental care health professional shortage in the state and better serve vulnerable populations."
Earlier in the day, the James Madison Institute (JMI), a think tank supporting free market solutions based out of Tallahassee, released a report indicating that Florida is going to have a dental shortage in the years to come.
"The introduction of dental therapists in the State of Florida is a patient-centered solution that would drastically improve access to dental care," said Sal Nuzzo, JMI's vice president of policy.  "I am proud to stand with a bipartisan coalition that supports this common-sense policy reform, which has been enacted in several other states and which has led to greater access to care for underserved patients. Ultimately, authorizing dental therapists in Florida is a market-oriented approach that would allow professionals to practice to the level of their training and meet critical needs for Floridians. The James Madison Institute looks forward to seeing a proposal move forward this session."
Two legislators–state Sen. Jeff Brandes, R-St. Petersburg, and state Rep. Juan Alfonso Fernandez-Barquin, R-Miami–were alongside Floridians for Dental Access. Brandes and state Rep. Rene Plasencia, R-Orlando, "are filing legislation to authorize the use of dental therapists in the state of Florida to effectively expand access to high-quality dental care." Fernandez-Barquin is backing the bill in the House.
Dr. Temple Robinson, the chief executive officer of the Bond Community Health Center, Inc., made the case for why this is an important issue.
"Currently, one in four Floridians live in areas designated by the federal government as having a shortage of dentists," Robinson said.  "Working in a county designated as a shortage area, I have seen firsthand how this impacts the local community and firmly believe this is a crisis that needs to be addressed. Not only does lack of access to quality dental care cause oral health care issues, but it also leads to a host of other health care-related issues.  Authorizing dental therapists in the state would expand access to needed preventive and restorative care, particularly to vulnerable populations, and I look forward to supporting public policy put forth by Senator Brandes and Representative Plasencia this session to accomplish that goal."
"With more than five million Floridians living in areas the federal government has reported face dentist shortages, the legislation would allow dentists to treat more patients by hiring dental therapists, similar to a physician assistant on a medical team, to provide cost-effective preventive and routine restorative care," the group noted. "Additionally, to ensure the highest level of care, the legislation will mandate that dental therapists be trained according to national standards developed by the Commission on Dental Accreditation (CODA) – the accrediting body housed within the American Dental Association – that is recognized as the nationally accepted level of safety and quality.  The legislation will also require students to graduate with a degree from a CODA accredited program or one that the Dental Board finds meets these same standards.
"Under this policy, dental therapists, after training directly with their dentist for a certain amount of time, would then be able to practice under general supervision, meaning that, while dental therapists would be required to consult with the dentist overseeing them, the dentist would not have to be present while the dental therapist is treating patients.  Importantly, practicing under general supervision would allow dental therapists to be sent to nursing homes, schools, facilities for people with disabilities, rural satellite clinics and other places serving people who face obstacles travelling to receive care. With a supervising dentist in a hub office, a dental therapist could seek guidance, when necessary, via phone, and share x-rays and patient records via telehealth technology.  Additionally, under this policy, dentists would determine whether the dental therapists they supervise should have more restrictive supervision, or a smaller number of allowable procedures, than outlined in state law," the group added.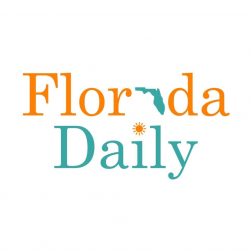 Latest posts by Florida Daily
(see all)