 Floridians are increasingly worried about their personal data as they get ready to buy gifts online for the holidays even as more of them use the Internet to shop.
AAA released its Consumer Pulse survey on Friday which shows around a third of Floridians–32 percent–say they are more concerned about data protection this year. The same survey shows around a third of Floridians have been the victim of identity theft over the past two years.
Almost half of Floridians–47 percent–plan to do a majority of their holiday shopping online, a major jump from only two years ago when only 26 percent of Floridians went online to shop.
Increasingly more and more shoppers–79 percent of Americans–will do much of their shopping online while barely half of those surveyed–53 percent–plan to much of their shopping in brick and mortar retailers. Americans are increasingly using their smart phones to shop with 38 percent of those surveyed saying they will use them to shop, a big jump from last year when 29 percent did.
Matt Nasworthy, the Florida public affairs director of AAA and the Auto Club Group, weighed in on why more consumers were going online to shop.
"Shopping online allows consumers to avoid the crowds and shop at their convenience," said Nasworthy on Friday. "Online shopping is also an area of concern for many customers, in regards to data security. We encourage shoppers to only purchase gifts from trusted sources and enroll in an identity theft protection program like ProtectMyID®."
The AAA Consumer Pulse™ Survey was conducted online among residents living in Florida from October 8, 2018 – October 22, 2018. A total of 409 residents completed the survey, with 368 planning to purchase gifts during the 2018 holiday season. Survey results have a maximum margin of error of ± 5.1 percentage points. Responses are weighted by gender and age to ensure reliable and accurate representation of the adult population (18+) in Florida.
Kevin Derby can be reached at Kevin.Derby@floridadaily.com.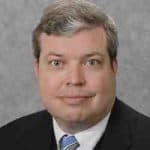 Latest posts by Kevin Derby
(see all)